atmega2560 datasheet
The atmega2560 is a low-power CMOS 8-bit microcontroller based on the AVR enhanced RISC architecture. By executing powerful instructions in a single clock cycle, the atmega2560 achieves throughputs approaching 1 MIPS per MHz allowing the system designer to optimize power consumption versus processing speed. It has been officially released by Atmel. Under given is a pdf version atmega2560 datasheet.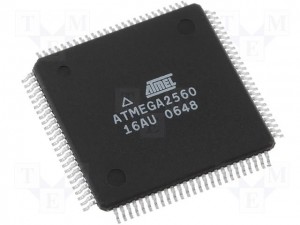 Some people also search for atmega2560  datasheet with following words, Current datasheet serves for all of these queries.
Project Ratings:
Related posts
Leave a Comment
You must be logged in to post a comment.