Coaxion and Box Integration Drives Executive Productivity on Enterprise iPads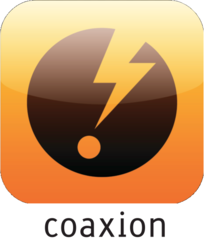 Seattle, WA (PRWEB) March 28, 2012
Moprise, a leading provider of software for accessing and organizing enterprise documents from mobile devices, today announced a technology collaboration with Box, allowing Coaxion users to seamlessly access their Box-hosted documents for secure reading and sharing. The strategic integration with Box OneCloud allows Coaxion users to bring together their Box and SharePoint services into a unified and secure mobile experience.
Specifically, Coaxion users can now seamlessly navigate between enterprise-hosted documents, personal document storage, and organize documents related to specific meetings. Because of Coaxions unique server technology, mobile users can view and share their critical Office documents in their original form on their iPads including embedded charts, graphics, annotations, and security watermarks features that consumer document reader applications are unable to support.
We are excited to share Boxs vision for using cloud technology to transform mobile enterprise collaboration and have seen strong Fortune 1000 customer demand for Box integration, said David DSouza, CEO and Co-Founder of Moprise. With our strong focus on mobile document accessibility, integration with Box was a natural fit. As a result of this integration effort, Box documents seamlessly integrate with Coaxions support for existing enterprise storage systems, high definition document viewing, and easy Quickoffice editing.
About Moprise

Moprise is the developer of Coaxion, a mobile document organization solution that enables individual and enterprise users to securely access, share, distribute, and collaborate on any business documents using their mobile device. Founded in 2010 by a team of enterprise software and service veterans, Moprise is redefining the mobile document experience. For additional information about Coaxion for iPad and iPhone, visit http://www.coaxion.com
Related Embedded System Press Releases

Project Ratings:
Related posts
Leave a Comment
You must be logged in to post a comment.