CSR Debuts an Indoor Location and Navigation Breakthrough with SiRFstarV Architecture and SiRFusion Platform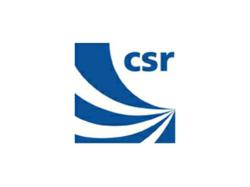 San Francisco, CA (PRWEB) November 08, 2011
CSR today provided a glimpse of the future of indoor location and navigation with a live demonstration of the new SiRFusion location platform and the SiRFstarV architecture, which are scheduled to become available next year. Using a smartphone containing the first implementation of the SiRFstarV architecture, CSR showed summit attendees how this breakthrough self-learning SiRFusion platform fuses location information from multiple technologies to make extremely reliable and accurate indoor location and navigation a reality.
The SiRFusion platform and SiRFstarV location architecture are the latest development to promote our vision of enhancing the mainstream consumer experience with a variety of location-enabled services and applications indoors and outdoors, seamlessly, said Kanwar Chadha, Chief Marketing Officer for CSR and founder of SiRF. With todays announcements, CSR is demonstrating its leadership in taking location to the next level with our SiRFusion platform and SiRFstarV architecture for mobile devices, as well as with our SiRFprimaII SoC for in-dash and on-dash automotive infotainment products.
The SiRFstarV architecture introduces a new approach to location and navigation. Instead of relying solely on GPS to determine position, the SiRFstarV architecture gathers real-time information from GPS, Galileo, Glonass and Compass satellites, multiple radio systems, such as Wi-Fi

Project Ratings:
Related posts
Leave a Comment
You must be logged in to post a comment.