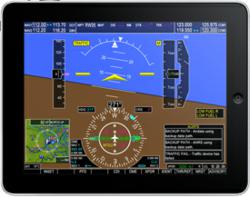 Orlando, FL (PRWEB) November 21, 2011
The DiSTI Corporation, a leading provider of advanced graphical interface technology, launched a new package of its award-winning GL Studio software toolkit that streamlines the creation of interfaces for enhanced embedded applications. Without compromising performance or fidelity, GL Studio ES (Embedded Systems) enables a seamless transition from prototyping, to testing and to the deployment of graphical interfaces on embedded systems. Current GL Studio users now have the option to extend their existing interface designs into the embedded domain with a single unified code base.
GL Studio ES features are packaged to simplify the decision making process, ensuring the right tools are implemented to achieve the best embedded application. This solution provides optimized and portable interactive 2D and 3D display content for automotive dashboard and information displays, maritime instruments, industrial controls, consumer electronics and other appliances. This new package includes a C++ Code Generator, Data Director SDK for easily connecting data, a 3D Studio Max plug-in toolkit and a deployment capability for OpenGL ES (including Apples iOS). With these powerful development features and unified code base, GL Studio ES yields maximum accessibility to embedded systems.
GL Studio ES bridges the gap in transitioning high performance interfaces, envisioned by the industrial designers, to a working reality without compromising visual fidelity or behavior. Through this new product offering, DiSTI continues to ensure our customers have the right tools to complete their development objectives at an affordable cost, said Joe Swinski, President of DiSTI.
GL Studio ES is a part of DiSTIs recent re-packaging plan to align its GL Studio software toolkit offering with global vertical market demands. Along with ES, the high fidelity and high performance tools of GL Studio are now packaged based on the specific needs of each market. GL Studio DT (Desktop) has the tools to design interactive desktop trainers. GL Studio SC (Safety Critical) contains all the certification and reliability needed to create safety critical embedded applications. GL Studio PR (Premium) is a combination of DT and ES, with other powerful tools, to maximize capability at an affordable cost. For more information on GL Studio ES and these other packages, visit http://www.disti.com/upgrade.
To promote this new packaging, DiSTI is offering customers who purchase GL Studio ES or GL Studio DT at full price an additional license of the same package for 50% off. This promotion will provide developers with the necessary tools to maximize capability at an affordable cost. This limited time offer is only valid until January 15, 2012. For more information and to take advantage of this exciting discount, visit http://www.disti.com/promo.
About DiSTI
DiSTI is a global leader in the development of Human Machine Interface software for businesses, governments and the military. The companys flagship product, GL Studio, enables programmers and developers to build high-fidelity graphics, 3D simulations and fully interactive controls into their models, enhancing the level of realism and sophistication, while improving learning and retention.
More than 500 customers worldwide, including BAE, Boeing, Dassault, FedEx, Lockheed Martin, Honeywell, Raytheon and Thales, use DiSTI solutions to build maintenance trainers, create PC and Internet-based courseware and to develop components for safety-critical applications. As a full service provider, DiSTI offers a complement of customer programming and development services, and is the recognized leader in training solutions for the global simulation and training community. For more information, visit http://www.disti.com.
# # #