Essential Data Centre Design and Management Tools Added as Future Facilities Unveils Release 7 of 6SigmaDC Software Suite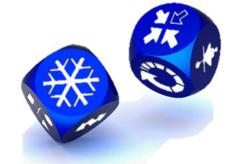 California, USA (PRWEB) May 24, 2012
With the latest release of its 6SigmaDC data center design and operations software suite, Future Facilities aims to provide answers to many of the key questions facing the industry today.
Hassan Moezzi, CEO, Future Facilities, explained, Although efficient cooling remains a critical challenge in the data center, its just part of a complex set of issues facing data center designers and operators. This new release of 6SigmaDC brings a host of additional functionality to our Virtual Facility

Project Ratings:
Related posts
Leave a Comment
You must be logged in to post a comment.