Faster Technology Launches Official YouTube Channel Featuring FPGA Videos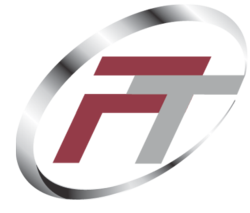 Katy, TX (PRWEB) February 14, 2012
Faster Technology LLC announces the launch of the Official Faster Technology YouTube Channel. Utilizing Faster Technologys extensive training and web delivery capability to create and deploy videos on current FPGA topics, this new channel will allow Faster Technology to educate the widest possible audience on the latest capabilities enabled by leading edge Xilinx FPGAs.
Faster Technology is a leader in providing live instructor-led Xilinx training classes in addition to web-based methods and remote training. By leveraging the popular YouTube video streaming service, Faster Technology is able to reach a much broader audience and the Subscribe feature allows followers to be instantly alerted of new possible target applications or new FPGA based capabilities. "We are constantly searching for innovative ways to rapidly update FPGA users on the latest information or innovations so they can be as effective as possible with their product efforts." says John McCaskill, President of Faster Technology. "These videos are intended to provide a short overview of a topic of current interest."
The first two videos released are:

Project Ratings:
Related posts
Leave a Comment
You must be logged in to post a comment.