Midi Generator using ATtiny26-8PI microcontroller
This circuit based on ATtiny26 but it could be anyone microcontroller of AVR family.  Produce stable one MIDI tone and you can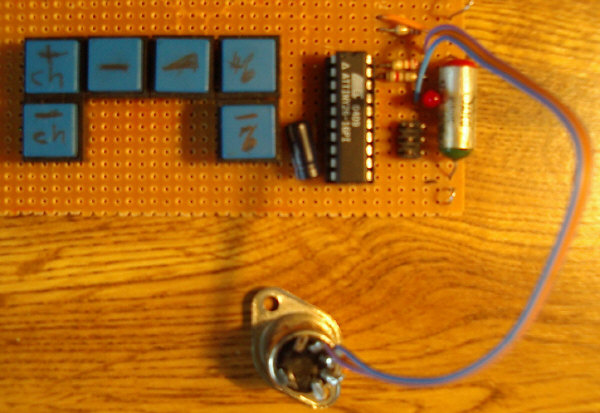 change it by press some keys like to change midi channel 0-15 , velocity 0-127, pitch 0-127. It is start from center tone (C) at channel 0 with velocity 30.
For more detail: Midi Generator using ATtiny26-8PI microcontroller

Project Ratings:
Related posts
Leave a Comment
You must be logged in to post a comment.