This mini breakout board is designed to simplify prototyping and experimentation work with the popular 18-pin PIC16F series microcontrollers. It is small in size (1.95″ X 0.75″) and is breadboard friendly. – See more at: http://embedded-lab.com/blog/?p=7092#sthash.24mX1R2X.dpuf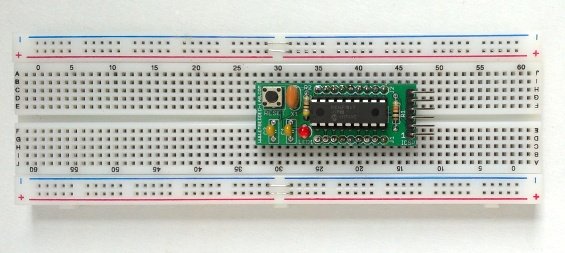 It supports PIC16F84A, PIC16F628A, PIC16F88, PIC16F648A, PIC16F1827, PIC16F1847, and other 18-pin microcontrollers in the same series.
We are selling this as a kit for $7.50 on Tindie. The kit does not include any microcontroller. The following picture shows the components that you will find in the kit.
The new PCBs are manufactured from OSH Park and of better quality. Here are the soldering instructions for this kit.