NXP and Real Time Engineers Announce Collaboration on FreeRTOS+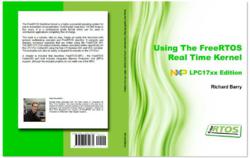 San Jose, California and Bristol, UK (PRWEB) March 29, 2012
NXP Semiconductors N.V. (NASDAQ: NXPI) and Real Time Engineers Ltd today announced FreeRTOS+IO and FreeRTOS+CLI support for the NXP LPC1700 series the first microcontrollers supported by these new extensions to FreeRTOS, the popular real-time embedded operating system kernel. Under a new agreement between NXP and Real Time Engineers, the FreeRTOS+IO peripheral driver interface and FreeRTOS+CLI command line interpreter will be available for use completely free of charge, also under commercial licensing terms, when deployed on an NXP microcontroller.
The market-leading real-time operating system FreeRTOS now supports NXPs latest generation of ARM

Project Ratings:
Related posts
Leave a Comment
You must be logged in to post a comment.