Power Supply using AVR microcontroller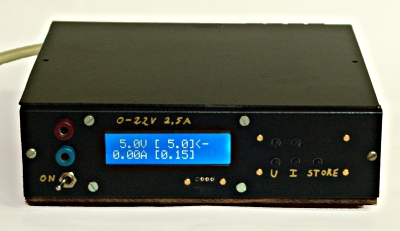 Katja & Guido at Tuxgraphics sell a very affordable little AVR controlled power supply. That power supply can be controlled by sending it commands by I2C. Because I already have a pretty universal network connected to my PC it seems very logical to me to modify the software for that power supply to accept commands via my network. Even though I also like his idea to use a standard laptop power brick as the power source for the power supply it's also easy to let it take it's power directly from the network.
For more detail: Power Supply using AVR microcontroller

Project Ratings:
Related posts
Leave a Comment
You must be logged in to post a comment.