Report: Chatwing Launches Real-Time Chat Tool for Facebook Users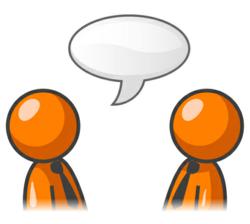 Cambridge, MA (PRWEB) March 11, 2012
Old-school chat messengers are losing their flavors as of today. It is clear that people dont need another toolbars just to launch panels and start chatting with their loved ones. This fact even makes some users who are not experienced in applications irate. It is a good thing that a chat widget known as Chatwing is ready to grab the reins and provide innovation to the world of real-time chatting.
Chatwing is a website chat tool that has remarkable connecting power. This is because of the fact that Chatwing can be embedded to any website or blog. This capability is also the reason why Chatwing ranks well in the blogosphere. A comprehensive Chatwing study has emphasized that bloggers saw considerable increase in their blogs visibility after they started using Chatwing. This visibility spike was recorded in the first week prior to Chatwing usage.
Bloggers also loved Chatwings simplistic feature, which made it easy for them to navigate around the website. Registration is usually followed by widget customization. Free chat is also encouraged by Chatwing and many people loved this opportunity.
Chatwings target market is vast, spanning across the active cities of the world. As long as the user is connected to the Internet, he can always use Chatwing. Some bloggers also stated that Chatwing appeals to students and those who are looking for new relationships. Groupies also benefit well from Chatwing, especially if their goal is to look for new group members.
As pointed out by the study, Chatwing is prominent in US and other countries as well. Chatters in Asian countries were also actively using Chatwing, though the frequency of usage somehow varies. A large percentage of these users are also active in Facebook; this is due to the fact that Chatwing integrates Facebook log-in method in every chat box.
The study summarized how an ordinary user can use Chatwing. The first step is to register the domain name of the blog. The second step is the actual customization of the widget and the last step is the retrieval of HTML code. This simple chain of processes contributed to Chatwings good visibility climb. Bloggers have predicted that the Chatwing free chat box will continue to have more developments in the upcoming months.
About Chatwing.com

Chatwing.com has developed live chat software for websites and blogs. The Chatwing.com website offers users the ability to signup and create a customizable live chat feature in 1 minute or less. Users have the ability to customize the size, color, and fonts of the chat product. The ability to chat via social media accounts such as Facebook and Twitter enable Chatwing to offer a personal and unique real-time experience to all sites. Chatwing is 100% free web software.

http://www.chatwing.com

http://www.facebook.com/chatwing

http://www.twitter.com/chatwing
Project Ratings:
Related posts
Leave a Comment
You must be logged in to post a comment.