Touchstone Semiconductor and Future Electronics Announce TS1001 Coolest Op Amp Design Competition Winner; Re-invented 555 Timer Captures $1,000 First Prize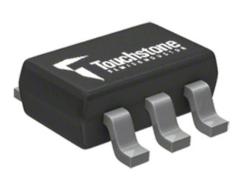 Milpitas, Calif (PRWEB) August 18, 2011
Touchstone Semiconductor, Inc., a developer of high-performance analog integrated circuit solutions, and Future Electronics, a leader in the distribution and marketing of semiconductors and electronic components, today announced the winner of their TS1001 Coolest Op Amp Design Competition.
Eric John Holland, a senior electronics design engineer at Avery Weigh-Tronix, was awarded the top prize of $ 1,000 for his design of a working, low-power 555 timer using Touchstones TS1001 op amp. The TS1001 is the industrys first 0.8V, 0.6

Project Ratings:
Related posts
Leave a Comment
You must be logged in to post a comment.