YESpay launches Mobile StoreManager enabling fast, easy and safe mobile NFC contactless payments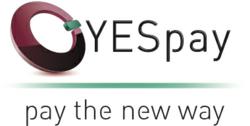 London, UK and Toronto, Canada (PRWEB UK) 13 February 2012
YESpay International Limited has launched StoreManager, a Mobile Payments App, supporting Magnetic Swipe and Near Field Communication (NFC) Contactless card payments. Mobile smartphones based secure innovative payments solutions are now proliferating and the main driving forces are because more smartphones now have high-speed Internet connectivity, easy-to-use User Interfaces and NFC contactless reader capability as standard.
StoreManager App is available for Android, BlackBerry and iPhone smartphones and is in effect a mobile version of a point-of-sale card payments device for mobile merchants. Merchants can now apply for a payment account for just

Project Ratings:
Related posts
Leave a Comment
You must be logged in to post a comment.