CableOrganizer.com Reveals 8 Ways Security Cameras Increase Home Safety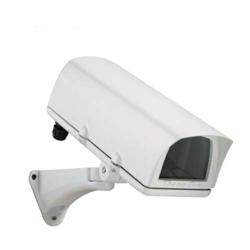 Fort Lauderdale, FL (PRWEB) June 07, 2011
Security cameras have become a common sight in public places like shopping malls, banks, schools, hospitals, airports, casinos and road intersections, but did you know that theyre also becoming an increasingly important part of residential security systems?
Surveillance cameras have helped to curb crime and increase personal safety in public venues, and since theyve become far more affordable and widely available, theyre becoming a popular choice for at-home security, notes Christina Hansen, a Product Specialist with CableOrganizer.com. More than ever, homeowners and families are using video technology to protect themselves and their property from theft, injury and other dangers.
CableOrganizer.com shares 8 smart ideas on how to use security cameras as part of your home safety plan:
Monitor the perimeter of your property.

A great way to deter trespassers is to mount outdoor security cameras (http://cableorganizer.com/d-link/3410-fixed-network-camera/) to the homes exterior, and keep them aimed at the perimeter of the property. Multiple cameras can give a nearly 360

Project Ratings:
Related posts
Leave a Comment
You must be logged in to post a comment.