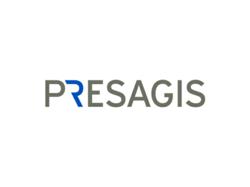 Montreal, QC (PRWEB) June 21, 2011
Presagis, a leading provider of commercial-off-the shelf (COTS) modeling, simulation, and embedded graphics solutions, and WOLF Industrial Systems Inc. (WOLF), an engineering design center specializing in rapid development and manufacture of COTS and custom embedded video graphic boards and systems, today announced that they are partnering to deliver a pre-integrated, COTS graphics board and OpenGL driver solution for use in the development of next-generation embedded graphics applications for helicopters, fixed wing aircraft, and military vehicles.
As graphics processing plays an increasingly vital role in many of todays ruggedized applications in Aerospace and Defense, the demand for reduced size, weight, and power (SWaP) is growing to support advanced 2D/3D graphic capabilities and the complex handling of live video and sensor streaming. Developers are therefore seeking solutions that offer a new generation of platform support and flexibility to address these needs.
Demand for graphics-intensive applications that can effectively perform in challenging environments is a growing requirement among our customers, said Robert Kopersiewich, vice president of Embedded Graphics and Mission Critical Solutions, Presagis. Through delivery of a pre-integrated graphics board and driver solution with WOLF, our shared users will be able to leverage off-the-shelf technology to accelerate their time to market and to focus valuable resources on their core competencies to gain a competitive edge.
WOLF and Presagis customers are looking for performance, flexibility, and cost efficiencies in the development of their graphics solutions, said Craig McLaren, president, WOLF Industrial Systems Inc. Pre-integrating WOLFs XMC-2300ET-MV-XTCC with Presagis SeaWind OpenGL drivers will mean our customers, using either PowerPC or Intel architectures, will be able to significantly reduce their development and integration burdens with off-the-shelf support for these key computing architectures and human machine interface tools.
With the goal to offer a full graphics stack ability to rapidly develop embedded graphics applications, the solution will also support VAPS XT, the Presagis tool for creation of dynamic, interactive, real-time human-machine-interfaces. In addition, users will also benefit from decreased costs and time associated with certifying their safety-critical embedded graphics applications based on this solution because it offers a clear path toward certification and compliance with DO-254, DO-178B, and the upcoming DO-178C.
Available in the summer of 2011, the combined Presagis SeaWind OpenGL driver and WOLF XMC-2300ET-MV-XTCC board solution, based on S3 Graphics 2300E-T GPU, will support PowerPC or Intel architectures and will run on industry leading RTOS such as Wind Rivers VxWorks or Green Hills Softwares Integrity.
About the SeaWind Family of Graphics Drivers
The SeaWind family of high-performance, fully-tested, and fully-supported graphics drivers for safety and mission-critical embedded solutions support OpenGL ES, OpenGL SC, the X Windows system, and 2D/3D graphics. To offer developers a full graphics stack for rapid development of embedded graphics solutions, SeaWind drivers support a wide range of GPUs from several hardware providers with options for DO-254 compliancy, while also offering pre-integration with VAPS XT, the Presagis HMI development tool. For projects requiring DO-178B certification a full, turn-key solution is also available in SeaWind-178 drivers and support for VAPS XT-178.
About WOLF XMC-2300ET-MV-XTCC
WOLF offers multiple XMC video boards each with features and capabilities suited to military, aerospace, industrial, medical and safety critical requirements and multiple independent video inputs and outputs including: VGA, NTSC, PAL, SECAM, SCART, RS170, RS343, DVI, LVDS, DP and HDMI. Designed for very low power requirements, extended temperature (-40