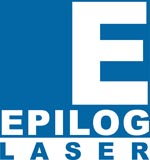 Golden, CO (Vocus/PRWEB) January 24, 2011
Epilog Laser, the leading producer of CO2 and fiber laser engraving and cutting systems, and Instructables.com are pleased to announce Christian Moen of Oslo, Norway, is the grand-prize winner in the second annual Epilog Challenge. Moen will receive a new Zing 16 Laser engraving/cutting system for his colorful and creative 8x8x8 LED Cube instructable. Moens winning entry was one of 620 instructables entered in the second annual Epilog Challenge.

At first glance the project might seem like a complex and daunting task, Moen said. However, with the LED cube, were dealing with digital electronics, so everything is either on or off, which makes it a little easier.
Moen says hes been into electronics for years, but struggled with analog circuits. This struggle encouraged him to learn more about microcontrollers, which greatly expanded the types of projects he could build. This completely changed my relationship with electronics, Moen said. I went from only being able to build simple analog circuits, to being able to build almost anything!
Christians entry illustrated such high level of both skill and creativity, said Mike Dean, vice president of sales and marketing for Epilog. Given all the exceptional entries, it was tough to select the best of the best, but the team of judges made an excellent choice. Christians unique and innovative project won the top spot and we hope he continues making more exciting instructables with the help of the Zing Laser.

"I was blown away by the incredible quality and ingenuity of the finalists and wish we could give them all laser cutters," said Eric Wilhelm, founder and CEO of Instructables. "I was especially inspired by Christian's LED cube, and thrilled he's shared it with the world through Instructables. I can't wait to see the fantastic things he makes with his new Zing laser!"
Christian said hes certain hell end up laser engraving everything he owns that can fit inside the machine. Thank you Instructables, Epilog Laser and all the judges, Moen said. This is by far the best thing I have ever won and I cant wait to get my hands on the Zing 16.
First prize winners include: Brain-Controlled Wheelchair, Build a Fusion Reactor, Eyewriter 2.0, and the Linear Clock. For more information on Epilog Laser, visit epiloglaser.com. To learn more about Instructables, and view entries and finalists, visit instructables.com/contest/epilog.
About Epilog Laser

Since 1988, Epilog Laser has been designing and manufacturing flying-optics-based CO2 and fiber laser systems that can engrave and cut wood, acrylic, plastic, fabric, rubber and many other materials. Epilog specializes in developing laser systems that create unprecedented marking and cutting quality on all types of products. The company produces versatile and reliable systems that are affordable and easy to use. For more information, visit EpilogLaser.com.