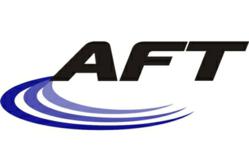 Arlington, Texas (PRWEB) April 12, 2012
One of the best ways to provide excellent electronic parts, hardware and service is to have the most reliable sources in the world. Perhaps one of the most well respected names in electronic hardware manufacturing is RAF Electronics. Based in America, RAF provides standoffs, spacers, handles & ferrules, male-female standoffs, captive screws, retainers, jackscrews, precision shoulder screws, thumb screws, thumb nuts, swage standoffs, insulating washers, anti-rotation swage standoffs, swaging tools and plastic circuit board supports. All RAF products can be supplied in American standard and metric dimensions, and parts are manufactured in the United States.
Recently, RAF has implemented lean manufacturing processes and taken strives to enhance customer service by gearing manufacturing processes around the customer service experience. By implementing these customer service strategies, RAF has provided distributors like AFT Fasteners the tools needed to ensure available inventory, fast lead times, ease of ordering and reliable hardware. Training techniques have been implemented as well to provide all associates with the skills needed to meet customers needs. Other companies providing excellent service and exceptional electronic industry parts are Cable Tie Express, Fascomp, 3M, and Keystone. These companies provide plastic ties, connectors, terminals and more.
AFT Fasteners is a Texas based fastener manufacturing, importing, distribution, plating and industrial services company All-in-One, offering turn-key cost effective solutions to customers. AFT supplies high-quality standard, non-standard and specialty fasteners and hardware products. AFT serves customers with sales and distribution centers throughout the United States, and this provides expedited domestic or global sourcing. Please contact AFT's professional sales staff at info(at)aft-corp(dot)com or call (877) 844-8595 for information on how AFT Fasteners can provide businesses with high quality electronic hardware solutions.

Related Electronic Circuit Press Releases