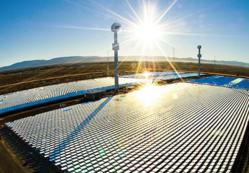 (PRWEB) September 21, 2011
Marketsensus has now released a report: Power Management Integrated Circuits (IC) Market to 2020- Alternative Energy Markets and Energy Efficient Portable Gadgets to Drive Sales Growth provides key information and analysis on the market opportunities in the PMIC industry. The report covers the trends, industry dynamics, information on the revenue and volume of the PMIC alternative energy market, and the market share of the suppliers. The report also provides product-based, region-based and end-use based forecasts up to 2020. The product-based forecasts up to 2020 are given for voltage regulator, integrated ASSP, moto control and switching. The key market trends for wide range of Power Management IC applications in IT/computer, communication, consumer electronics, industrial/medical, automotive and defense sectors are discussed.
PMIC usage in the alternative energy market is increasing, as it helps in the efficient distribution of electricity. Rapid adoption of portable gadgets is expected to boost the demand of PMICs.
This report is built using data and information sourced from proprietary databases, primary and secondary research and in-house analysis by GBI Researchs team of industry experts.
Scope


Key Power Management IC segments such as Voltage Regulator, Integrated ASSP, Moto Control and Switching have been covered. The sub-segments of voltage regulator such as Linear Regulator, Switching Regulator and Voltage Reference have been covered.
Market Size in terms of sales volume Historical data 2004 to 2010 given. Forecast forward until 2020.
Market Size in terms of sales revenue Historical data 2004 to 2010 given. Forecast forward until 2020.
Market Share for the year 2010.
Breakdown of market statistics by key end users such as Information Technology/Computers (Desktops, Notebooks, Netbooks, and Tablet PCs ), communications (Mobile Phones, Telecom Servers), Consumer Electronics (Audio Players, TV), Industrial/Medical, Automotive and Defense
Key regions such as Asia Pacific, Europe and North America have been covered
Market statistics for key countries such as China, Japan and South Korea have been provided.
Comprehensive profiles of key companies such as Texas Instruments, Infineon Technologies AG, Linear Technology Corporation, National Semiconductor and STMicroelectronics N.V. are discussed.
Different Analytical Frameworks such as Porters five forces analysis, PEST analysis, SWOT Analysis, Supply Chain Analysis have been used to give a comprehensive? view of the global Power Management IC Industry.
This report combines an overview of global power management IC Market, industry dynamics, trends
The report includes full financials such as market sizing, breakdown, market share estimates. It covers the entire ecosystem the alternative energy industry is influenced by including tax, R &D concerns,
Key companies are profiled in a competitive analysis such as Texas Instruments Incorporated, Infineon Technologies, STMicroelectronics, Linear Technology and National Semiconductor.
This report is one of over 940 Alternative Energy Market Reports available in the Marketsensus library of environment market research reports. Offer in-depth analysis on the green industry, alternative energy market, renewable energy market and the leading socially responsible companies.

More financial and strategic SWOT analysis are featured in the aspects of geotechnical engineering, US semiconductor and advanced battery manufacturing industries, global hybrid electric automotive industry, environmental organizations and sustainable business including renewable energy companies and environmentally friendly businesses, enabling firms to make informed decisions on the effective and efficient use of green investments.
About Marketsensus:

Marketsensus is a leading market research services company distributing reports, newsletters, directories, databases, subscription services, country and/or company profiles and custom research in over 130 industry segments from over 30 of the worlds leading firms. Fresher Research; Better Marketing.

Contact details:

Josephine Jenno

Director

+852 25224221

http://www.marketsensus.com
###