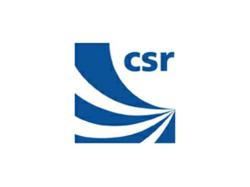 Cambridge, UK and San Jose CA, USA (PRWEB) January 06, 2012
casio smart phones
CSR plc today announced that NEC CASIO Mobile Communications has deployed CSRs CSR8000TM connectivity platform along with CSR Synergy TM for Android software for its innovative new MEDIAS Android smart phone for winter 2011/12. The MEDIAS is the first Android phone capable of connecting via Bluetooth Low Energy (BTle) to a variety of low-power peripherals and accessories, such as the new NEC CASIO Mobile Communications Remoppi. The Remoppi is a small CSR-powered key ring remote that enables users to find lost phones or keys, and be alerted to incoming email or calls when their phones are out of reach.
CSR was the only provider who could offer an innovative solution with everything we needed to quickly and seamlessly deliver connectivity with low-power consumption for our new smart phone and accessories, said Mitsuhiro Hirashima, General Manager for NEC CASIO Mobile Communications. This offering is one of a great many new innovations made possible by Bluetooth low energy that will change the way consumers interact with their mobile handsets, and make life more convenient for them.
CSR Delivers Connectivity
The connectivity for the new MEDIAS is provided via the CSR8811TM Smart Ready Bluetooth 4.0 device and is the first commercially available Android smartphone to support the Phone Alert Status, Proximity, FindMe, Alert Notification and Time Bluetooth low energy profiles, which make it possible to connect to a number of new peripheral devices in use cases where battery life was previously a concern. Examples include: proximity tags such as the Remoppi; wrist watches that connect wirelessly to smart phones for time synchronisation or notification of incoming calls and last for years on the same battery; heart monitors that keep you in the zone when going for a run; and pedometers and other sporting devices that relay relevant information to users phones and more.
Many Bluetooth Low Energy accessories coming to market including the NEC casio smart phones manager Remoppi — are developed using CSR