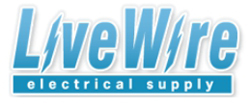 San Francisco, CA (PRWEB) February 01, 2012
As of January 2012, LiveWire Supply, the internet's leading electrical supply house, has moved its corporate headquarters to a spacious facility in San Francisco to accommodate a growing staff and increased space requirements for inventory needs to meet business demand.
"I'm thrilled to move LiveWire Supply to San Francisco, in a new space that allows the company ample room for expansion. San Francisco is a world-class city, and LiveWire Supply is a world-class company, CEO Adam Messner of LiveWire Supply said. The location makes tremendous sense for us, and we look forward to serving San Francisco the only way we know how – with the absolute best customer service and commitment to product excellence.
The move was warranted by an immediate need for a more spacious facility to accommodate a growing staff, bolstered by an exceptionally strong financial forecast for the company. The new facility is nearly ten times the size of the previous headquarters location in Burlingame and includes a more roomy warehouse that will stock the most comprehensive selection of circuit breakers, electric transformers, motor control and electrical components, from suppliers like Cutler-Hammer, Westinghouse, General Electric, Federal Pacific, ZInsco, Square D and Siemens.
Its extensive inventory will make LiveWire Supply the only one-stop electrical shop for electrical contractors online. Additionally, the San Francisco electronic transformer facility is strategically located in the city's coveted South of Market District, enabling it to provide a high number of electrical contractors in the area as the best electrical supply house in the most convenient location.
For more information about LiveWire Supply, call 800-390-3299 or view the company on the web at http://livewiresupply.com. San Francisco-based electrical contractors are invited to visit LiveWire Supplys new space at 1060 Bryant St.
About LiveWire Supply
LiveWire Supply is the nation's largest wholesaler, servicing four major customer segments. It is located in Los Angeles, San Francisco and New York. LiveWire Supply carries all major electrical components at wholesale from the nation's largest distributers.
###