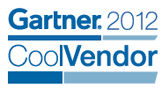 London, UK. (PRWEB UK) 30 April 2012
State of Flux, a leading procurement and supply chain consultancy, has been included on Gartners list of Cool Vendors in Finance and Procurement 2012.
In a report published this month, the leading analyst firm noted that State of Fluxs pioneering Supplier Relationship Management System filled an important gap in the market for tools that enable organisations to manage key supplier relationships effectively.
Large buyers need a neat summary of issues, opportunities, and pending events (such as a contract renewal) in a simple-to-understand, executive brief style, right priced for supporting a few dozen key supplier relationships, wrote Deborah Wilson, Research Vice President, Procurement Solutions & Strategies, at Gartner.
Reference clients cite the single view of supplier information, performance and innovation across divisions and regions as a primary benefit of this solution. They also appreciate supplier self-service through an embedded portal.
Each year, Gartner identifies new Cool Vendors in key technology areas and issues a series of research reports highlighting these innovative vendors and their products and services. State of Flux is the only procurement/SRM solution provider to be featured in its finance and procurement report for 2012.
Commenting on the accolade, Alan Day, Chairman and Founder of State of Flux, said: We are proud and honoured that Gartner has chosen to recognise our SRM System for the way that it enables companies to forge open, collaborative and mutually beneficial relationships with their most important suppliers.
The system is more than just an information management tool; it is a means of actively driving this vision of SRM and changing the way people do business together.
Being named a Cool Vendor is also a richly deserved reward for our development team, which has worked hard over a number of years to create a market-leading solution for our clients.







More Embedded System Press Releases