A basement is the part of your building that is partly or completely below the ground level. For a lot of people, it is a place in the house they do not visit often except they have a special use for it; as a library, office, laundry, workspace, etc. Asides making use of it for these type of purposes, you most likely do not go over there often or at all. See this article here for creative ways you can use your basement.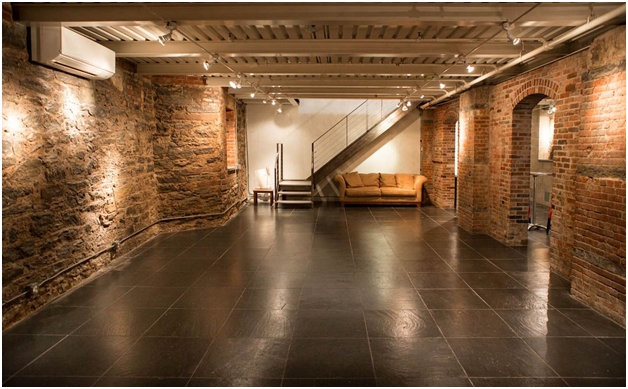 If you are thinking of converting your basement into either a workspace, office, studio, play area or anything at all, then it is wise to soundproof it. Wondering why you need to do that and not just use it the way it is? Keep reading.
Why you should Soundproof Your Basement
Eliminate Noise
Because it is the lowest part of a house, it get to receive noises from the floors above it. There are two types of noises to deal with. Impact and airborne noise. Impact noise are those that result from contact against a surface like footsteps hitting the floor while we walk. It may also be something falling on the floor or hitting stuff against the wall. Airborne noise on the other hand is transmitted through the air like the sound of your radio or TV, people talking nearby, children playing and shouting etc. All of these get into the basement and can be distracting if you are there trying to concentrate or do productive work. To avoid all of these disturbances, you will need to soundproof it.
It is Cheap
Soundproofing a basement does not have to cost you much. You can either get professionals to help you with it or you can do it yourself. There are many online resources that can provide you with step-by-step instructions for getting this done.
Steps to Take When Soundproofing Your Basement
Plan
Whether you plan to do it yourself or to employ soundproof professionals, you need to have a plan. Determine what you need it for and why you are soundproofing it. Think of where you will place what. Inspect the floors, walls, and ceiling to ascertain the extent of work that needs to be done. Simply have a clear plan in mind and this should include what you need to do and how to do them. Check the lights and also the HVAC system to see if anything needs to be changed or fixed. The professional can help out with this too if you are using one.
Prepare the Area
Remove whatever is not needed from the basement so you can have space to bring in what is needed. Check the plumbing and attend to any issues you discover or that might occur soon. Run all the cables you will need. Fix the lights and everything else you will need. Do not forget to keep in mind the plan as you do all these so you do not deviate.
Get All the Materials Needed
If you decide not to use a professional, then you will need to know the materials needed and get them before you start. These can be purchased online or from your local hardware stores.
Seal All Gaps and Then Soundproof
Having gotten the materials needed, it's time to begin the process. Start by sealing all the gaps on walls and floors. Check for gaps and cracks on the ceiling and seal them. The best way to do it is by having a light on the floor above while the basement remains dark. If there are any gaps, the light will filter into the basement. Note these places and seal them. Also, seal all windows and check door frames to see if there are openings. Do not neglect this step. It is necessary and the first thing you must do. When this is done, you can begin the soundproofing process. See http://basementgurus.com/soundproofing-basement-ceiling/ for more steps doing so.
Conclusion
There are benefits to soundproofing your basement especially when you are making use of it or converting it to space for work. These benefits include the fact that it limits distraction from noises that hitherto will have filtered in or out and it also helps you feel more comfortable in the space.
Another benefit is that it increases the sale value of your house. You may want to sell the house some years down the line. It makes the house appealing and can be an incentive to increase the price.
Remember that before you engage in this project, you must have your plan locked down. This is regardless of whether you are doing it yourself or enlisting outside help. Be organized so you can save time, money and effort.