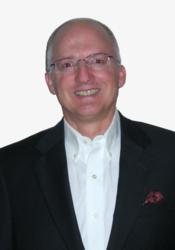 Montreal, QC & Needham, MA, USA (PRWEB UK) 25 April 2012
Intuitive Business Intelligence Limited, (http://www.intuitivebusinessintelligence.com) the author of award-winning advanced business intelligence (BI) dashboard software, Intuitive Dashboards, announced today that it has signed a reseller agreement with ETIAH, (http://www.etiah.com), a leading SAP and business process consultancy in North America.
The partnership allows ETIAH clients to benefit from the advanced capabilities of Intuitive Dashboards, which empowers users to create highly-interactive, graphical real-time dashboard views of their financial and operational data, based upon the metrics and KPIs that matter most to the user.
Our customers have been asking for easier to use and quicker to deploy data visualization and dashboard tools, said Frank Rubio, VP Sales and Alliances, ETIAH. Intuitive Dashboards is the perfect graphical reporting complement to our customers that may already have other dedicated or embedded BI tools implemented within their ERP infrastructure. Its also a great dashboard solution for clients who are looking to gain quick insight and make better decisions in areas where they dont have the time or resources for a traditional BI project.
We had a number of requirements in choosing a dashboard, continued Rubio. In addition to fast implementation, a drag and drop data visualization interface, and zero training requirements for end-users, it also had to be completely Web-based. Intuitive Dashboards met all of our criteria and then some.
The typical ERP solution contains a huge amount of very valuable data, but getting that data in an actionable format to end-users isnt always easy, said John Kitchen, President of Intuitive Business Intelligence, Americas. As a result of this partnership with ETIAH, ERP users in the United States and Canada will benefit from a web enabled solution that gives them the power to quickly visualize, interpret and manage critical operational data so that they can make faster, more accurate business decisions.
Intuitive Business Intelligence and ETIAH partnership/continued
About Intuitive Business Intelligence and Intuitive Dashboards

Intuitive Business Intelligence Limited (http://www.intuitivebusinessintelligence.com) is a rapidly-growing technology innovator in the field of Business Intelligence (BI) software solutions. Their products enable organizations to save time and money by making faster, more accurate decisions based on the wide-ranging data sources and systems that already exist within their business. Their flagship product, Intuitive Dashboards, empowers users with a single, consolidated, real-time view of critical business information, combined with proactive alerts to potential shortfalls in performance against the clients most important metrics and KPIs.
About ETIAH

ETIAH is a leading IT consulting and business process management company that specializes in the delivery of SAP and Business Intelligence (BI) turnkey solutions. ETIAH provides SAP full lifecycle implementations, upgrades, change management, post-production support, global rollouts, enterprise mobility solutions, and cloud services. ETIAH is headquartered in Montreal, Quebec with offices in the USA and Canada.
For further information, contact:
John Kitchen, Intuitive Business Intelligence

e: john.kitchen(at)intuitivebi(dot)com

t: 1.781.326.3243
Frank Rubio, ETIAH

e: frank(dot)rubio(at)etiah(dot)com

t: 1.703.291.4362