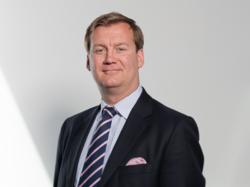 United Kingdom (PRWEB UK) 18 April 2012
John Foster is appointed as Chief Operating Officer to the board of Qikker Holdings Ltd, working with brands AppLearn and Qikker. His role is to drive the mechanics of growth through a focus on operational delivery.
John Foster remit will be to guarantee exceptional service to Qikker and AppLearns base of multi-national clients. As COO of Qikker, an HR consultancy firm for Software as a Service, he will take responsibility for strategic partnerships with clients. For AppLearn John Foster will drive growth in the ground breaking area of increasing user adoption of HR software working with international clients, many of whom are based in the US and Canada.
Mark Barlow, Chief Executive of Qikker Holdings, says, John Foster brings a unique level of experience to this role. With his previous roles with strategy consultancy McKinney Rogers plus his career as a Major in the military, John Foster has a ruthless focus on exceptional client service and delivery. This is critical as Qikker and AppLearn enter a high growth phase. Like any business, we need to balance our business development with an emphasis on business delivery. The appointment of John Foster ensures we are in a great position to maximise growth.
Previously, John Foster was Europe and Middle East Regional Partner at corporate strategy execution and consulting firm, McKinney Rogers. Prior to this role, John Foster was based in the Middle East as Head of Consulting for Injazat Data Systems, a joint venture between EDS and Mubadala. Previously he had been based in the UK working at EDS where he developed the strategy for the Defence Consulting Group delivering on a variety of projects from multi-billion dollar to smaller, highly targeted strategic projects. John Foster was a Major in the British Army for 19 years from 1986-2005.
About Qikker

Qikker was founded in 2001 specifically to assist human resource departments better recruit, retain and develop their talent through the use of web-based HR technology. An independent pioneer in the field of HR software solutions, Qikker offers a portfolio of 'best of breed' internet-based HR applications as well as custom-built software solutions.
About AppLearn

Embedded within HR software, AppLearn delivers training tutorials to employees wherever they are in the world, in any language, on any device. We collaborate with clients to deliver change management, communication and training strategies with the overarching goal of driving up user adoption of the software that underpins their HR talent management strategy.