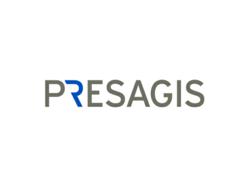 (PRWEB) February 14, 2012
Presagis, a leading provider of commercial-off-the shelf (COTS) modeling, simulation, and embedded graphics solutions, today announced that Lockheed Martin Aeronautics has selected Presagis VAPS XT-178, its DO-178B Level A human machine interface (HMI) tool, for use in developing embedded graphics displays for the Special Mission Processor (SMP) for the MC-130J Increment 3 program for the U.S. Air Force

Special Operations Command (AFSOC).
By greatly reducing the effort required within the software design, coding, and testing phases of the graphics display development lifecycle, VAPS XT-178 dramatically shortens the time required for developing certifiable embedded software products, said Robert Kopersiewich, Vice President Embedded Graphics & Mission Critical Solutions at Presagis. We are pleased to be expanding our relationship with Lockheed Martin by providing them with software that not only meets certification requirements, but also reduces time and costs significantly.
Presagis VAPS XT-178 will run on the MC-130J Variant and offers a path to compliance with the new DO-178C guidance. As the first COTS DO-178B, object-oriented, avionics HMI development tool, VAPS XT-178 can be used for both ARINC 661 and non-ARINC 661 programs. Moreover, with its runtime architecture, VAPS XT-178 can produce displays that will run on a variety of software and hardware environments, making it the ideal solution for the efficient development of the HMIs of tomorrow
About VAPS XT-178

The worlds first COTS, object-oriented, DO-178B Level A HMI tool, VAPS XT-178 is a software package for creating embedded display graphics for safety-critical avionics projects intended for RTCA DO-178B certification.
VAPS XT-178 is based on the industry leading HMI tool, VAPS XT, and retains all of the core features of this tool. VAPS XT-178 has been created by the same engineering team that developed the widely successful VAPS Qualifiable Code Generator (QCG) DO-178B qualifiable product that has been used across many programs worldwide.
About Presagis

Presagis is a global leader providing commercial-off-the-shelf (COTS) modeling, simulation and embedded graphics solutions to the aerospace and defense markets and is the only developer to deliver a unified COTS software portfolio based on open-standards. Presagis combines cutting-edge technology with innovative services to help customers streamline development workflows, reduce project risks, create detailed models and complex simulations, in addition to developing DO-178B certifiable applications. The company services more than 1,000 active customers worldwide, including many of the world's most respected organizations such as Boeing, Lockheed Martin, Airbus, BAE Systems and CAE. For more information, visit http://www.presagis.com.
For more information, contact:
Presagis

Verena Garofalo

Manager, Internal Communications & Media Relations

(514) 341-3874 ext. 4401

verena(dot)garofalo(at)presagis(dot)com