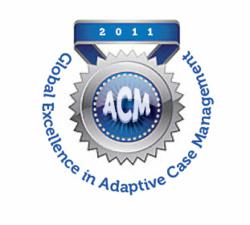 Dallas, TX (PRWEB) June 14, 2011
Global 360, a leading provider of process and case management solutions, today announced that two of its customers, the Los Angeles County Information Systems Advisory Body (ISAB) and the Pinellas County Clerk of the Circuit Court, have been selected as finalists for the 2011 Global Awards for Excellence in Adaptive Case Management. Co-sponsored by the Workflow Management Coalition (WfMC) and KM World magazine, these awards recognize user organizations that have demonstrably excelled in implementing innovative adaptive case management (ACM) solutions.
In response to the State of California passing Proposition 69, the DNA Fingerprint Unsolved Crime and Innocence Protection Act, Los Angeles County ISAB implemented a centralized, web-based DNA Offender Tracking System (DOTS) using Global 360s case management solution as the application platform. DOTS helps ensure that DNA collection processes are consistent with legislative mandates so that the DNA may be utilized as evidence to support conviction and exoneration of persons accused of crimes. DOTS also aids in solving current and cold cases by increasing the population of DNA profiles in the FBIs CODIS database.
DOTS also enabled Los Angeles County ISAB to:

Gain visibility and control over the third largest DNA database in the world
Triple the DNA collection rate
Save Los Angeles County law enforcement staff around 20 minutes for every DNA collection case they process. With Los Angeles County processing more than 1,200 criminal arrests every day, the result is an additional 400 hours of time a day that personnel can spend on other value-added activities.
Track collections that enable payment from a state-provided reimbursement fund for every collection made. With each collection costing around $ 40 and an average 7,465 DNA samples collected every month, this automated payment method ensures that local law enforcement agencies quickly recover almost $ 300,000 in expenses every month with little to no manual effort.
Ali Farahani, Director, Integration Services, Los Angeles County ISAB, said, Global 360s case management solution is the primary reason we have been successful with DOTS. It has a very clean design and a nice architecture. If you have to integrate with other products, Global 360s case management solution has one of the best APIs I have seen in any product and has great documentation. Our implementation has been very successful, deploying in a very short time. We received excellent support from Global 360.
Learn more via this case study on Los Angeles County ISAB success with case management
The Pinellas County Clerk of the Circuit Court uses Global 360s case management solution to support them in creating a paperless office and streamlining the processing of court cases, including making all court files and their supporting documents electronically available to the entire Pinellas County judicial system and the public.
Global 360s case management solution also enables Pinellas County to:

Comply with the State of Florida legislative mandate requiring them to support e-filing and make records publicly available via the Internet
Go green and eliminate the need to handle, file, and route court files and paper documents, resulting in an annual savings potential in the millions of dollars
Improve information access, which has reduced lost or misplaced documents and files and improved collaboration and decision making
Decrease case retrieval time from days to seconds via robust search and retrieve functions
Gain better visibility and productivity across the legal system through workload balancing and audit trails that meet operational and governance requirements
Ken Burke, Clerk of the Circuit Court, Pinellas County, said, Global 360 has changed the way work gets done at the Pinellas County Clerk of the Circuit Courts office by making us more efficient and more effective.
Learn more via this video case study on Pinellas County Clerk of the Circuit Court success with case management.
Award finalists were selected by a panel of judges drawn from experts in the ACM field. ACM Award winners will be announced at a special virtual awards ceremony on June 22 at the ACMLive two-day online summit.
About Global 360

With more than 2,000 customers in 70 countries, Global 360, Inc. is a leading provider of process and case management solutions. Global 360 is headquartered in Texas with operations in North America, Europe, Asia Pacific and South Africa. For more information, call 1-214-520-1660 or visit the company web site at http://www.Global360.com.
###