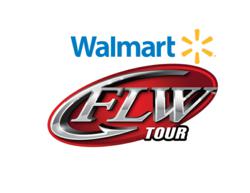 Greenville, SC (PRWEB) March 11, 2012
National Guard pro Brent Ehrler of Redlands, Calif., left Lake Hartwell last year with a second-place finish, but was 10 pounds short of victory. On Sunday Erhler sat one ounce out of the lead when he began chasing the victory that escaped him a year ago. And at the end of the day, Ehrlers five bass worth 20 pounds, 5 ounces gave him a total four-day weight of 74 pounds, 13 ounces more than 3 pounds heavier than second place as well as a championship trophy and $ 125,000 at the Walmart FLW Tour on Lake Hartwell presented by Folgers.
Micah Frazier of Newnan, Ga., posted a total weight of 71 pounds, 11 ounces to claim second place. He set up a dramatic finish when he pulled out a monster bass that Ehrler estimated to be about 8 pounds. The standing-room-only crowd in the TD Center erupted and Ehrlers mind began to race.
I thought he had 17 or 18 pounds and then he pulled out that big one and I thought, Hes probably got close to 20, said Ehrler, who now has four FLW Tour victories. And I was sitting there looking at the board, and I knew I had close to 20, and I was trying to do the math. And I started thinking, Maybe mine weigh 18. So I started getting scared.
Ehrler said he fished three main techniques during the event but credited his location to the victory.
I had one really good spot that I kept conserving, Ehrler said. I didnt fish it that long each day. Id pull up, catch a few and leave. I could tell there were a lot (of fish) on it. When I got there yesterday my co-angler caught all his weight there by 8:30, and he had 18 pounds.
Ehrler said he left the spot early Saturday to save it for the last day of competition. He returned Sunday and caught four of his fish he weighed in on that spot.
Ehrler said he targeted bass with his electronics the first day of competition and presented them with a drop-shot rig and a jig. Ehrler also fished a Senko around shallow docks on the first day. On Friday he caught fish on a jig, drop-shot rig and a Picasso School-E-Rig. Saturday the jig bite began to pick up, however, he caught his biggest bass of the day on the School-E-Rig. Ehrler said he relied solely on the jig to land his limit Sunday.
Ehrlers jig setup consisted of a Lucky Craft 7-foot heavy-action rod with 16-pound-test Sunline FC Sniper line on an Abu Garcia Revo MGX reel. His jigs were brown