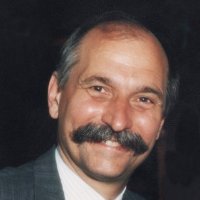 Fremont, CA (PRWEB) August 31, 2011
Fremont Micro Devices (USA), a leader in Non- Volatile Memory, Power Management and ASIC Solutions, today announced the appointment of Mr. Jim Panfil as Vice President Sales and Marketing of Fremont Micro Devices (USA) Inc. Mr. Panfil will report to Alex Woo, President and Chief Executive Officer.
In his role as Vice President of Sales and Marketing, Mr. Panfil is responsible for developing and executing the Fremont Micro Devices market penetration strategies for the North American and European markets. He has over 20 years of sales, product development and marketing experience in the semiconductor market and has worked for leading technology firms including assignments in the USA, Europe and Asia.
Mr. Panfil worked for Intel for the first 10 years of his career in a variety of sales and marketing assignments and has since defined and launched flash based microcontroller and system on-a-chip solutions at major semiconductor suppliers. Prior to joining Fremont Micro Devices, Mr. Panfil was the Vice President of Sales for Shu Min Electronics, a manufactures representative of silicon solutions.
Mr. Panfil launched Atmel Corporation's Flash based microcontroller business. The company is credited with creating and establishing the technology that replaced masked ROM and one time programmable alternatives. After growing the microcontroller division to Atmels fastest growing business, Mr. Panfil transitioned to Director of Sales and completed the companys first major agreement and deployment with Sirius-XM Satellite Radio. Prior to Atmel he was Vice President of Marketing for LSI Logic and created and managed the system on a chip business which enabled the CPU for the Sony PlayStation video game system. He was also a Product Line Director for Conexant Systems a supplier of ICs for imaging and video surveillance applications. Mr. Panfil has a BS from Bradley University and an MBA from University of Utah.
I am excited to have an executive of Jims caliber join the FMD-USA management team, said Alex Woo, Fremont Micro Devices (USA) President and CEO. He brings proven sales and marketing expertise honed over a long and successful career in the semiconductor industry and will help drive revenue growth.
About Fremont Micro Devices USA Inc.

Fremont Micro Devices is a fabless semiconductor supplier and integrated circuit design house. It has quickly become a leader in non-volatile memory products and high efficiency power management solutions. FMD was founded in Fremont, California in 2003 and has representation in Europe, North America and Asia. The key members of the management team have extensive product development, design, finance and sales experience with leading Silicon Valley semiconductor companies.
###





Find More Microcontroller Press Releases