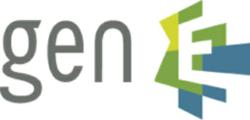 Dublin, Ireland (PRWEB) May 21, 2012
Seeking to expedite time to resolution for busy customer care organizations, gen-E (formerly generationE Technologies), a global IT process automation (ITPA) software company, today announced the Resolve Customer Care Automation (CCA) solution. Based upon its award-winning Resolve Social ITPA software, the new offering will make its debut in the companys booth, #53, at Management World 2012, taking place May 21-24 at the Convention Centre Dublin, Spencer Dock, North Wall Quay, Dublin 1, Ireland.
Now available, gen-E Resolve CCA represents a human-centric, social media-powered approach to customer care automation. Featuring gen-Es proven knowledge management platform, it allows customer care teams to quickly transform ongoing process knowledge into actionable business intelligence to dramatically improve mean time to resolution.
Many companies have spent significant organizational capital to document operational procedures across customer care, only to have those procedures outdated in a matter of months, said Casey Kindiger, CEO of gen-E. Resolve CCA solves this problem, addressing ongoing knowledge capture and maintenance by incorporating two key innovations: dynamic decision trees and embedded automation.
Decision Trees and Embedded Automations Drive Efficiency in Customer Care
gen-Es dynamic decision trees allow customer service representatives (CSR) to quickly drill down within the knowledge management platform to identify the best and most expeditious resolutions for their front-line customer care needs. The organizations most skilled experts as well as its CSRs are tasked with continually updating these decision trees to provide a community-driven approach to problem resolution.
With convenient, collaborative access to the most successful approaches to remediation via Wikis and other social media tools residing in Resolve CCA, effective results are achieved faster, and the efficient use of customer care personnel is optimized. The decision trees can also be used to power customer-driven, self-service support programs, giving customers the ability to drill down to relevant support and troubleshooting tips, and the ability to execute automations to resolve their own issues.
Taking advantage of gen-Es industry-leading runbook automation technology, Resolve CCA equips organizations with thousands of built-in, automated actions that expedite and automate routine, time-consuming tasks. Automations specifically geared toward the customer care organization include gathering case information; matching a case record to relevant known errors, problems and knowledge documents; and executing proven and expedient solutions and workarounds.
The Resolve CCA platform can also be purchased with add-on process packs designed to automate everything from service activation, T1 and Ethernet testing, to revenue leakage detection and more.
First Wave of gen-E Customers Test Drive Resolve CCA
EarthLink, Inc., a leading IT services, network and communications provider, is part of the first wave of gen-E customers to have test-driven the new Resolve CCA software.
Given Resolve's excellent track record in network operations, we anticipate that it will quickly prove its value as a critical part of our customer care organization, said Robert Scott, Chief Information Officer (CIO), EarthLink, Inc. We hope to significantly increase operational efficiency by implementing new automations and giving our most skilled knowledge workers more time to drive innovation across our business by optimizing the way we share their expertise through use of the Resolve platform.
Integrates with Leading Customer Care and IT Operations Tools
Resolve CCA integrates with leading case management and IT operations tools to build layers of adaptive intelligence, orchestration and process analytics into key performance indicator (KPI) dashboards, and into reports already in use within existing customer care systems.
In addition, the software incorporates OSS/BSS (operations support system/business support systems) capabilities to drive efficiency across other business areas beyond customer care, including network operations centers, provisioning and cloud services.
Now available, Resolve CCA is part of the Resolve family of ITPA software solutions, which are deployed and integrated within multi-vendor, heterogeneous environments. Resolve provides broad-based, enterprise-class scalability and a vendor-neutral approach to automation. Organizations leverage Resolve to maintain 24/7 network uptime and prevent loss of service to customers; enhance internal collaboration and workflow; launch new services faster to market; and attain time savings of thousands of hours each year to positively impact customer service.
For more information on Resolve CCA, visit http://www.gen-e.com/solutions/customer-care. Or, follow gen-E on Twitter at http://twitter.com/genE_info.
About gen-E
gen-E is an IT process automation (ITPA) software company that places human ingenuity at the forefront of workplace activity. The companys award-winning Resolve software breaks down traditional organizational and process constraints through an innovative approach to automation. Powered by actionable and dynamic knowledge management capabilities, Resolve allows organizations to realize cost savings of as much as 200 percent within months of deployment. For more information, please visit http://www.gen-e.com.

Find More Embedded System Press Releases