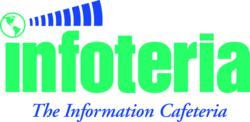 Tokyo, Japan / San Francisco CA (PRWEB) May 16, 2012
Infoteria Corporation today announced an agreement to acquire Extentech Inc., a private software company specializing in innovative spreadsheet development tools. Closing is subject to customary regulatory approvals.
Infoteria is a leading Japanese enterprise software company listed in the Tokyo Stock Exchange Mothers. Its flagship product, ASTERIA has 46.9% share in EAI/ ESB market in Japan*1. Infoteria has been embedding Extentech technology in ASTERIA since 2002. In 2006, Extentech delivered their online spreadsheet Sheetster before the Google spreadsheet was unveiled.
We are very excited to invite Extentech into our team, said Pina Hirano, founder and CEO of Infoteria Corporation. Extentechs highly talented team will accelerate our cloud computing and global strategy. Extentech will be renamed as Infoteria USA, and expand their product portfolio to a full line up of all Infoteria products.
Said John McMahon, founder and CEO of Extentech Inc., For over 10-years, we have worked closely with our friends at Infoteria to bring the best-of-breed spreadsheet technology to Enterprise users. The value of Extentechs software and team has been strategic to Infoteria, and now with the formation of Infoteria USA we will combine the strengths of both companies to bring new markets and products online while providing maximum value to our customers and shareholders. We are very happy to join the Infoteria team to bring the next generation of Cloud and Mobile applications to market.
About Extentech

Extentech, Inc., headquartered in San Francisco CA.,is a leading developer of Java integration and spreadsheet tools that help corporate decision makers, developers, and business users maximize ROI by leveraging spreadsheets and Web 2.0 technologies. Founded in 1999, Extentech Inc. provides state-of-the-art spreadsheet automation, integration and business intelligence tools to IBM, JPMorgan, Accenture, Toyota, and hundreds of companies worldwide.
http://www.extentech.com
About infoteria

Infoteria Corporation was founded in 1998 as the first software company in Japan dedicated to XML. Infoteria develops and markets software and services which connects various corporate computers and devices. The company's flagship software product is "ASTERIA," which federates a variety of computer systems of different makes without any additional programming. It has been introduced to more than 3,000 corporations (as of the end of April 2012), primarily large and medium-sized firms. Moreover, the company's "Handbook," a cloud-based service which distributes digital documents stored on a PC to iPhone, iPad and Android smartphones and tablets, is used by many advanced corporate and public users as a standard tool for their employees to carry business documents such as sales materials, product brochures and meeting reports.
To learn more about Infoteria, please visit http://www.infoteria.com/en/.
http://www.infoteria.com/


Infoteria is the trademark of Infoteria Corporation.
Handbook and ASTERIA are the registered trademarks of Infoteria.
*1 Comprehensive List of Software Marketing 2010-2011 issued by Techno Systems Research






Find More Embedded System Press Releases