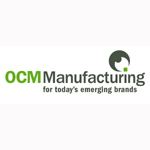 Ottawa, Ontario, Canada (PRWEB) September 08, 2011
OCM Manufacturing, an Ottawa-based contract electronics manufacturer, today announced that the company will be building a new line of race car fuel pump controllers for Induction Dynamics. The first product is Induction Dynamics third-generation methanol and fuel pump controller modules intended for use by automotive race teams and aftermarket OEMs.
George Henning, OCM President and VP Operations, said: With their next generation of fuel pumps, Induction Dynamics has created a compelling product that takes full advantage of microsystems technology. We are excited to enter a manufacturing agreement with them.
Elizabeth Matthes of Induction Dynamics said, OCM's quality of assembly has surpassed all our expectations. The parts are centered beautifully, and the solder joints are perfect. Dealing with OCM has been an absolute pleasure. The OCM team is responsive and proactive and that was very much appreciated with a tough customer we had breathing down our necks.
Typically, methanol delivery and mixing with gasoline has been accomplished by crude analog controllers which simply switched their outputs full-on or -off depending on a preset voltage threshold derived from a sensor that measured throttle position, air flow or manifold boost pressure. Induction Dynamics takes fuel and methanol delivery management to new levels with a compact digital unit featuring a 40MHz microcontroller, 1Mb of non volatile memory and specialized software that gives race teams unprecedented functionality including PC interface, LCD screen and atmospheric pressure compensation.
OCM Manufacturing recently completed an expansion of its Ottawa facility. With double the capacity, OCM can now better respond to increased and more diversified product requirements.
About OCM Manufacturing
Founded in 1988, OCM Manufacturing is an Ottawa based company that specializes in contract electronics manufacturing for low- and mid-volume product lines. The company specializes in turnkey services, including printed circuit board (PCB) assembly and test, full system assembly, test, supply chain management, warranty administration, field return servicing and other after-market services. OCM is ISO 9001:2008 registered.
###