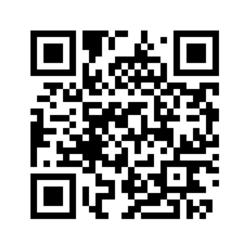 Waco, TX (PRWEB) April 27, 2012
The days of stagnant print media are over, and TSTC Publishing is using Immediatag, a startup mobile tagging platform company based in Austin, to take their books into the future.
Immediatag is a way of taking static, printed books and embedding ancillary information students can access without extra login information, said TSTC Publishing publisher Mark Long.
Founded by entrepreneur Pat Conroy, Immediatag began as a way to deliver specifications of equipment in the field to mobile devices via Microsoft Tag, but when Conroy realized the potential of QR codes, he hired Joseph Pagano to build Immediatag.
According to Pagano, Immediatag is a self-contained system designed for application/businesses requiring a large number of barcodes (like publishing). Rather than only generating codes, Immediatag acts as a bridge for any mobile tagging system demanded in the market for organizations with a high need of barcodes and mobile content, he said.
We used QR codes in Upgrade to Free, Long said. It wasnt until afterward, we realized how fast links can change and that most of those codes will eventually go to 404 pages. Immediatag allows you to manage the codes to re-link to current information. To learn more about TSTC Publishing and to see an Immediatag example, click here.
Online form builder Wufoo, used by TSTC Publishing to create mailers with QR codes, contacted Long about writing an article on how he uses Wufoo as a publisher. That article is what led Pagano to contact Long about using Immediatag.
I was researching whether a popular third-party form provider (WuFoo) supported mobile forms (with an eye towards supporting forms in our product), Pagano said. I Googled "Wufoo mobile form qr" and came up with a case study about TSTC Publishing that quoted Mark Long.
Pagano then contacted Long, even though the beta version of the product was not complete. Once it was finished, Pagano turned to Long for constructive criticism because of his business experience and extensive software use.
To my surprise, he actually liked the product and now we have an amazing partner who is setting an example of what a publisher (and really any business) can do with mobile tagging given the right amount of creativity and vision, said Pagano.
TSTC Publishing started implementing Immediatags services with its April 21 release of The Art of Listening: Intuition & Improvisation in Choreography. Those without smartphones do not have to worry about missing out. Along with QR codes, books will include short links to access the same mobile webpage information.
These are transmedia books printed books with digital media, Long said. For more information on this new mobile tagging platform, visit Immediatag.
TSTC Publishing was established in 2004 as the publishing arm of the Texas State Technical College System. TSTC Publishing offers authors throughout the country the opportunity to initiate and participate in a variety of book development projects. TSTC Publishing projects now include such ancillary products as instructor guides, student workbooks, CD-ROMs, DVDs, ebooks and companion websites. In addition to offering editorial help and guidance to faculty, assistance also is available in the areas of materials production, distribution and sales.
For more information, visit TSTC Publishing.







More Embedded System Press Releases