EPROM adapter for ATMEL 89 Series Flash Microcontroller Programmer
Devices
The EEprom programmer software supports the following devices.
28C16 28C256 28C17 29C256 28C64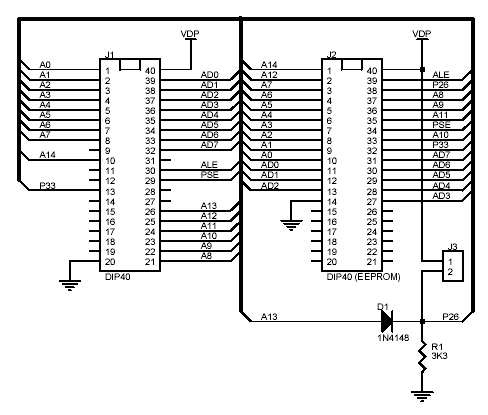 Hardware
Diode D1 and resistor R1 provide the VDD isolation when programming the 24 pin devices. The jumper J3 must be shorted for 24 pin devices, and open circuit for 28 pin device programming.
For more detail: EPROM adapter for ATMEL 89 Series Flash Microcontroller Programmer
Project Ratings:
Related posts
Leave a Comment
You must be logged in to post a comment.