Measurement Specialties Inc. Releases Its New LTA/LTB Submersible Level Transducers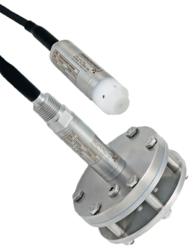 Fremont, CA (PRWEB) May 06, 2012
Measurement Specialties, Inc. (NASDAQ: MEAS) has just released its new LTA/LTB submersible level transducers for production that are specifically designed to meet the rigorous environments encountered in liquid level measurement and control.
These transducers are ideal for pump control applications such as lift station monitoring, tank liquid level, landfill leachate monitoring, construction bypass pumping and dewatering.
The LTA features a 1.0 body with a ported nose cap design that protects the stainless steel diaphragm from damage. The LTB features a wide mouth non-fouling protective cage that protects the 2.75 TFMR PTFE flexible diaphragm. Both models have a static accuracy of

Project Ratings:
Related posts
Leave a Comment
You must be logged in to post a comment.