Precision MicroDynamics has Announced Today the Availability of Polaris, the World's Fastest Motion Control System, to Machine Builders Everywhere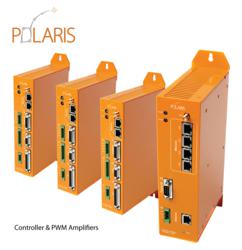 Victoria, BC (PRWEB) March 15, 2012
Precision MicroDynamics, Inc., a leading manufacturer of high performance motion control systems and components, has announced today the availability of Polaris to machine builders everywhere. This new system consists of a controller, amplifiers, and an ultra-fast real-time communication network for distributed motion control. Software includes general motion control, computer numerical control (CNC), machine setup, tuning, and programming tools.
Compared to previous technologies, Polaris offers:

Project Ratings:
Related posts
Leave a Comment
You must be logged in to post a comment.