Remote Control based Robot using C language
Concept
The customer's demands were to develop and build a kit, consisting of a small mechatronic system with educational concept. In particular, he asked for a driverless robot for training purposes abroad.
The idea behind this is that our customer needs a kit for sending it to partner schools around the world to help the teachers there to set up project work based on a mechatronic system.
The robot combines mechanics, electronics and software engineering in one modular based system.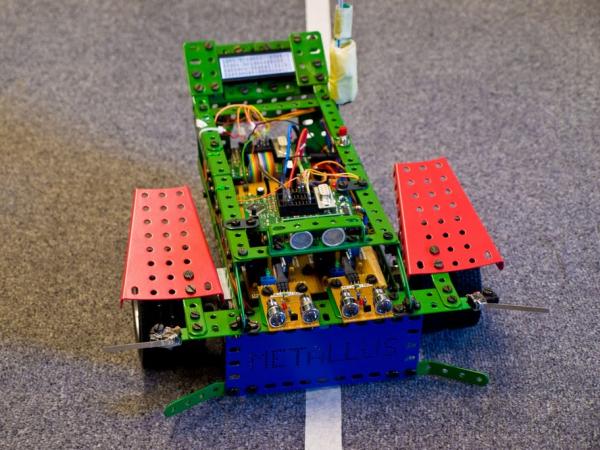 Features
– Graphical User Interface to program without programming knowledge
– Remote control
– Different sensors
– Distance measurement
– LC Display
– Modular constructed for suiting different requirements
– Educational concept for system approached learning
For more info visit: Remote Control based Robot using C language

Project Ratings:
Related posts
Leave a Comment
You must be logged in to post a comment.