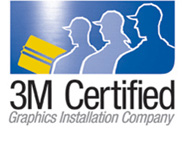 Phoenix, AZ (PRWEB) April 02, 2012
Since 1994, a local Phoenix, AZ, wrap shop, 1st Impressions Truck Lettering and Vehicle Wraps has been performing quality wraps on cars and trucks in Phoenix and the surrounding metro area, but has now taken it to the next level to stay a step above their Phoenix competitors by becoming a 3M Certified vehicle wrap shop. 1st impressions Truck Lettering and Vehicle Wraps has long been known in Phoenix for their team of highly skilled and creative design experts and their quality installations, but now with the 3M certification, theyve confirmed their reputation.
Vehicle wraps start with high resolution digital graphics printed on vinyl, with adhesives on them. This means that basically, vehicle wraps are very similar to a large decal covering the exterior of the vehicle. If performed correctly the vehicles wrap provides an extra layer of protection on the exterior and leaves the vehicles paint unharmed. If a low quality material is used, the design is poor or the wrap is installed incorrectly, a vehicle wrap can not only harm a vehicles paint but also look unattractive, not a good thing when representing a companys image. The 3M certification guaranties that the vehicle wrap will be installed by an expert technician with quality 3M materials.
Based out of Maplewood, MN, 3M, is the leading innovators in multiple fields from; electronic circuit and optical film manufacturing, to abrasive and adhesive development. They are the premier manufacturer and suppliers to the vehicle wrap and vinyl lettering industry. 3Ms reputation is on the line and theyre taking a just a few vehicle graphic design and installation companies and testing them on all aspects of the 3M design, material and installation processes to become certified, in fact, 1st Impressions truck lettering and vehicle wraps in Phoenix is only one of two companies in the entire state of Arizona.
Dan Deary, the CEO at 1st Impressions, states, The test sessions were very rigorous In order to weed out the lesser skilled teams. The final test session lasted an entire day.
The 3M certification covers business practices as well as installation skills and knowledge. The testing not only included vehicle wraps, but also floor graphics and corrugated trailer sides as well as several other vinyl application areas which even included brick wall applications. An example of their brick wall work on their Phoenix vehicle wrap shop, along with some of their vehicle wraps, truck lettering and a variety of indoor and outdoor signs can be seen on 1st Impressions website at 1stimpressions.com.
People really take notice of a wrap shop thats been 3M certified, Deary says, With the clout behind 3Ms certification; were already seeing an increase in sales to large national companies. The certification sets them apart from their competition and allows them to fulfill Dans goal of leading the Phoenix vehicle wrap industry.
A quote from 3M states, To make a message stand out or brand a companys logo with a vehicle wrap, there are four important areas that must be included: a skilled graphic arts designer, the right graphics materials, quality graphics equipment and an expert vehicle wrap installer. Without just one of these areas, the wrap can reflect badly on the companys new advertising campaign, not to mention the companys logo the wrap shop is supposed to be branding and promoting.
With the increasing number of cars and trucks on the road with low quality vehicle wraps in Phoenix, its nice to see a company like 1st Impressions Truck Lettering and vehicle wraps taking steps to insure the quality of their work to their customers.