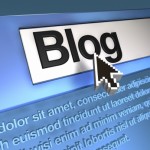 (PRWEB) May 11, 2012
Now blogging and dental marketing can work together more efficiently. New websites from Internet Dental Alliance, Inc. (IDA) let doctors easily embed their blogs into their IDA New Patient Portals to automatically generate fresh content and new patient leads. IDA's Portals let doctor's integrate the RSS feeds from their external blogs with just a few clicks of the mouse.
Blogging has evolved from an internet novelty into a tried and true online method for establishing and maintaining a connection with an audience in this case, current and prospective dental patients. For dental marketing, blogging is a good way to announce practice news, discuss dental health topics to inform and educate or feature case studies to promote a practice. Doctors who like to write engaging articles find that blogging is a good way to add fresh content to dental websites on a regular basis.
"IDA provides lots of ways you can add fresh content to your Portals. There are hundreds of pre-written articles you can choose from and edit to fit your practices, in addition to writing your own blogs, says Jim Du Molin, founder of Internet Dental Alliance, Inc. and dental marketing guru. "Embedding your own blog is one of the best ways you can personalize your dental websites and attract the exact kind of patients you want to work with.
The "Blog Display Link" area of the IDA Control Panel lets doctors adds the RSS URL of their blog to embed it and display it in the Doctors Blog page of their Web Portal. The Doctors Blog page will then automatically update whenever the dentist posts to their external blog.
For doctors who don't already have an external blog, IDA offers the Practice News area within the Control Panel. Using that feature, dentists can create a blog on the Portal and maintain it from within the Control Panel.
About Internet Dental Alliance, Inc.
IDA is North America's largest provider of websites for dentists, email patient newsletters and dental directories. In 2012, it completed its cutting-edge dentist marketing Lead Fire lead generation system. Based on organic geo-targeted local search strategy which is customized for each dental office, LeadFire technology automates search engine optimization, and makes it possible to generate new patient leads within minutes of setting up the system. Internet Dental Alliance provides dental practices with online dental marketing services such as dental practice websites, website design, online newsletters, find-a-dentist websites, and other dental advertising advice and resources.







Find More Embedded System Press Releases