So, today we have a real-world issue that you probably deal with too. A lot of people hate driving at night. It is darker, more monotonous, and difficult to see in a distance. Some people totally avoid it, sometimes even missing events they want to be a part of, just because the night drives make them feel unsafe. Now, we have a great example of how technology can be extremely helpful to the world, with the Lanmodo Vast Pro!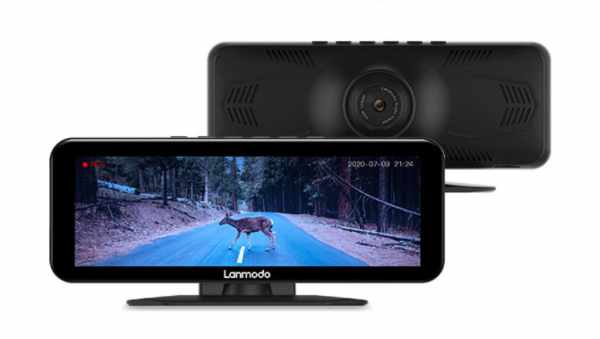 What is the Lanmodo Vast Pro? well, it is a night vision system with a dashcam, designed to make you drive safely at night, and in difficult weather conditions, such as in foggy days, heavy rain and snow. Besides that, it also includes a discrete, waterproof rearview camera, meaning parking just became a whole lot easier if your car is not one of the newest that already includes that. This dual-camera system can record up to 30 hours of footage while you are gone from the car, which in companion with a G-sensor, which is used to detect a sudden collision and save its footage so that you have evidence if the other driver runs away without giving you his contact (and let us be real, that would be a miracle).
The Lanmodo Vast Pro has some interesting features:
Dual 1080p cameras with full-color image and view distance up to 300 meters
8-inch screen
Up to 30 hours of recording through an 128 GB microSD card slot
Driving and parking modes (with 45º front range and 170º rear range)
Easy installation that fits in any car
When it comes to the less technical side of things, there are some important details they have taken into consideration: the rearview camera is waterproof, so you can install it outside the car, which gives me mixed feelings because it would be easily stolen and the DIY installation would be harder. Aside from it, they give you two alternatives to power the system: with the OBD or a cigarette lighter, making the process easier and the end result more discrete. Lastly, they include a mat and a suction cup made with nano glue technology, making it more sticky, washable, and durable. So that no more wobbliness that we are accustomed to by the GPS happens. Such a nice touch!
Read more: LANMODO VAST PRO: NIGHT VISION SYSTEM WITH DASHCAM