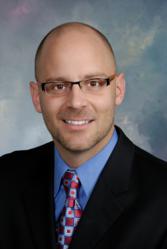 Pleasanton, CA (PRWEB) April 30, 2012
Scannx, a leading developer of cloud-based document capture and document delivery software and services, announced today that it has completed the desktop to cloud server infrastructure for enabling the secure transfer of digital content with embedded routing directives. As a result, Scannx Cloud Services (SCS) is enabled to seamlessly integrate with 3rd party cloud based solutions including Amazon Cloud Drive, Box.net, DropBox, Evernote, Google Drive, Office 365, and OfficeDrop, among others.
By relegating the handoff to 3rd party solutions to the Scannx Cloud Server, the need for continual upgrades to the desktop client is minimized, providing for a more reliable 24 x 7 operating environment, said John C. Dexter, president and COO of Scannx. Changes and enhancements to the 3rd party interfaces are implemented in the cloud environment, resulting in an agile and robust platform to accommodate current and future integrations.
The Scannx Cloud Server supports the Book ScanCenter self-service book and document scanning kiosk. As a result, the Scannx Book ScanCenter is the only book scanning system in the market today capable of delivering scanned images to the most popular cloud based repositories in a secure, seamless and timely manner. Furthermore, the Book ScanCenter, without the need to upgrade any software on its touchscreen computer as 3rd party storage solutions are revised and enhanced, establishes a level of unmatched system reliability.
The Scannx Book ScanCenter includes a 15 touchscreen computer bundled with the Scannx software, an 11 x 17 patented book-edge scanner to protect the spine of the book from damage, and is powered by ABBYY FineReader Technology for unmatched optical character recognition accuracy. Scanned images can be automatically converted into PDF, searchable PDF, Word, JPEG, TIFF and PNG file formats and sent to email, smartphones, tablets, Google Docs, or saved to, USB drives, network folders, and FTP folders to save paper and toner. The ScanCenter can also send scanned pages to a fax and printer. Since the Book ScanCenter can integrate with debit and credit card payment systems, libraries can offer these services free or they can charge for them through a cost recovery program. The ScanCenter includes a 1 year manufacturers warranty and offers an optional 45 page per minute automatic document feeder. Please visit http://www.scannx.com for more information.
ABOUT SCANNX

Scannx LLC designs, develops, markets, and supports innovative document scanning solutions for the educational and municipality markets. Its patented Book ScanCenter features the industry's first cloud-based scanning technology integrated with an 11″x 17″ high speed USB2.0 flatbed scanner with glass that comes to the beveled edge of the scanner. This patented book-edge design allows books to lay flat on each page, eliminating the blackened areas of text resulting from the page curvature at the book spine. As a result, the scan produces clearly readable text across the entire page. The book itself is also protected from damage to its spine, thereby reducing repair and replacement costs. For more information, please visit http://www.scannx.com.







Find More Embedded System Press Releases