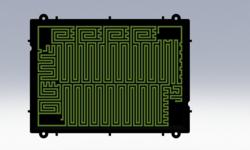 Palatine, IL (PRWEB) February 24, 2012
SelectConnect Technologies has expanded its engineering services to include the design and production of customized hardware security shields used to protect sensitive data.
The fact is data is more vulnerable today than at any other time in history. Physical intrusions are an increasing concern and are on the rise. A robust package protection design can aid in mitigating the concern.
Data thieves have found very creative ways to get sensitive data from: