Selpic Inc, a leading company focusing on digital printing solutions, has been developing innovative printing technologies since its foundation. Following the debut of Selpic P1, Selpic is going to launch the world's most cost-effective 3D printer Star A on Kickstarter soon.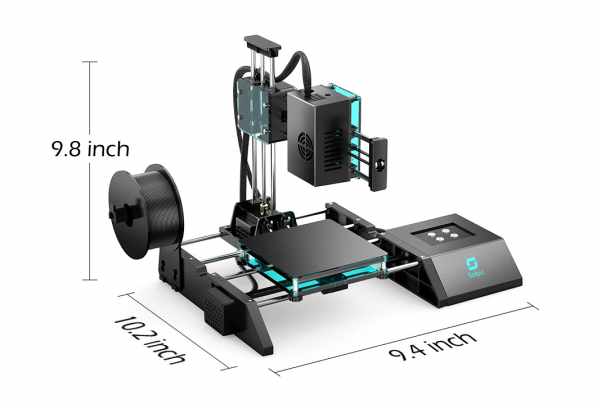 Star A is an ultra-compact and lightweight open-source 3D printer which is also easy to operate and set up. Most importantly, it supports extended functions, providing more possibilities of 3D printing.
Weighing 4.4 Ibs and measuring 10.29.49.8 inch, Star A is 3 times lighter than ordinary printers. With its compact body, Star A saves space and can be moved easily. Also, Star A is easy to assemble and set up. Its assembly can be finished within 4 steps. What you need to do is just turning screws, connecting 2 cables and setting filaments ready. Besides, 4 intuitive operating buttons can help with an easy reset, printing, filament feed and release.
With the X-axis and Y-axis accuracy of 100 μm and the Z-axis accuracy of 50 μm, Star A's printing resolution is ±0.1 mm and its layer thickness can achieve 0.1~0.2 mm. Adopting low-noise motor, Star A keeps its working noise below 60 dB, which greatly improves the users' experience. Besides, Star A has a resume-printing function. In the cases of an unexpected power outage or filament exhaustion, this function helps save filaments and improves printing efficiency.
It is worth mentioning that Star A is an open-source 3D printer. You can adjust the product parameters by modifying its code. We provide add-ons. By upgrading Star A's parts, you can get the higher hotbed temperature up to 100 ℃ and 2.4 inch full-color and highly-sensitive touch screen. And with the laser head installed, you may have the laser engraving on the leather, cardboard, wood, etc.
Read more: SELPIC STAR A- THE WORLD'S MOST COST-EFFECTIVE 3D PRINTER HITS KICKSTARTER FOR ONLY $99