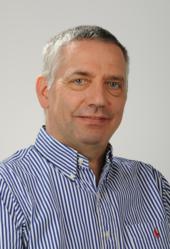 St Albans, Hertfordshire, UK (PRWEB UK) 29 March 2012
The opportunity to leverage mobile marketing for events and brand promotions just got faster, better, easier. Shoot Systems, the leading photo marketing solution provider in the UK announces the introduction of QR code functionality in the companys unique interactive photo marketing systems. For mobile users who are constantly on the go, this enhancement to their Photo Marketing System takes convenience to a new level of simplicity and speed.
Speaking about QR codes and photo marketing, owner and Managing Director of Shoot Systems, Dave Simmons says, Every marketing campaign must have a compelling call to action. The easier you make it for the target audience to act upon the desired call to action, the greater success your marketing campaign will achieve. Some of the biggest brands, high visibility promotions and highly trafficked events use our photo marketing systems. With the introduction of QR code photo retrieval functionality, marketers now have the opportunity to enhance user experience and add the wow factor to it. Shoot Systems has accomplished an industry first where QR codes are generated instantly, on-the-fly and assigned to individual users receipts. From camera to smart phone in 30 seconds, QR codes allow users to retrieve their own photos directly from the website almost instantly. They can then copy, save, share on Facebook and email the photos right away without having to enter page URLs and receipt codes / Ids. The speed, accuracy and privacy are huge benefits for users, and they love it. Our customers have the advantage of bringing these benefits to their target audience and significantly increasing their campaign conversion rates.
QR (Quick Response) codes are the next generation of digital barcode technology. They are black-and-white boxed images that can be scanned using almost any type of smart phone. A QR code is embedded with a link to a web page. In the case of a photo marketing system, customers are given a receipt after their photo is taken. They simply need to scan the automatically generated personalized QR code on their receipt using a smart phone and will be taken directly to their specific web page where they can download only their own photos. See a video demonstration of QR codes in action using a photo marketing system from Shoot Systems.
For marketing events, trade shows, road shows and theme parks where multiple photos are to be taken over a period of time, Shoot Systems offers the flexibility to pre-produce ID cards with QR codes on them. Users simply scan their QR code at the photo system each time they pose for a picture. When they are ready to download their photos, they scan the QR code from their smart phone to be taken directly to the web page where they will see all their own photos. There is no need to search for photos amongst hundreds of others and no time lost in typing a URL or a code. Fast, accurate, convenient and easyQR codes make photo marketing systems the undisputed, winning call to action.