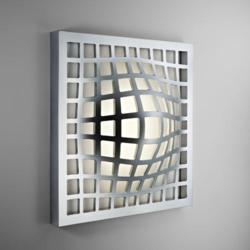 Walnut Creek, CA (PRWEB) August 15, 2011
YLighting announces an exlcusive Fabbian Lighting Sale August 15 through August 31, 2011. All Fabbian designs are 15% off and qualify for free shipping.
In addition to the sale, YLighting launched five new modern lighting designs from Fabbian Lighting, available exclusively online at YLighting.
For over 46 years, Fabbian has been introducing innovations in the lighting field from the Venice hinterland. With over 28 architects and designers, Fabbian Lighting has redefined how lighting integrates into modern environments. From their trademark designs in modern floor lamps, ceiling lights and wall sconces, to the advanced engineering of their pendant and suspension lamps, Fabbian is a hallmark of modern Italian lighting.
New lighting designs in the Fabbian collection include the Kwark ceiling and wall light, Spirito di Venezia chandelier, Pulse LED suspension Light, Roofer Pendant Light, Crio Pendnat Light and Giunco ceiling light and floor lamp. All designs are available exclusively online at YLighting.
Kwark, designed by Karim Rashid in 2011, has a reticular structure formed from aluminum casting. The back panel reflects the light of LEDs to create a volumetric lighting effect. Kwark can be used for a ceiling or wall light and uses warm LEDs to prove ambient illumination. Designer Karim Rashid is a leading figure in the fields of product, interior, fashion, furniture, lighting design and art.
Spirito di Venezia, designed by Gian Paolo Canova, has the spirit of a classic Venetian chandelier; however, the shape has been deconstructed and re-imagined by having the blown glass pieces suspended from support cables. The glass is then illuminated from above. Spirito di Venezia provides direct and ambient illumination.
Pulse LED, designed by Alberto Saggia and Valerio Sommella in 2010, is a sheet of extra-clear tempered flat glass less than half an inch thick. It is suspended from four support cables with a "floating" canopy which houses the electronic transformer. This beautiful low profile piece has four rows of uniformly placed LEDs for diffused and ambient illumination. Pulse's field-replaceable LED lamps are powered by the screen-printed circuit on the top side of the glass.
Roofer, designed by Benjamin Hubert, is a pendant inspired by roof covers found in Marrakesh, Morocco. Made of semi-rigid silicone, the Roofer's shingles are available in three color schemes (each scheme has three tones).
Crio, designed by Giovanni Minelli, is a large-scale aluminum pendant born from the study on Archimedes polyhedron and on the working technologies of the aluminum sheet. The union of two bodies made of different materials forms its shape, which hides inside the lighting source.
Giunco, designed by Marc Sadler in 2011, translates to rush, the slender stem-like plants often found waterside. Giunco features slender stems of fiberglass-reinforced plastic. Each stem has two LEDs, one for direct illumination and the other to highlight the stem. Provides ambient illumination. Available in ceiling light and floor lamp versions.
About YLighting

YLighting was founded in 2001 with the idea that modern lighting is functional art but buying it shouldn't be a project in itself. We travel the world to find exciting new designs and give our customers the finest in modern and contemporary lighting, ceiling fans and accessories. We carry over 6,000 designs across more than 110 brands and are one of the largest retailers for brands such as Artemide, FLOS, Modern Fan, Nelson Bubble Lamps, Foscarini and Louis Poulsen. YLighting serves design-savvy customers, trade professionals and businesses. YLightings sister-store, YLiving offers the best in modern furnishings and accessories.
###







More Electronic Circuits Press Releases