Multi-Tech is Selected to Enable the Physio-Control Advanced Wireless Gateway Project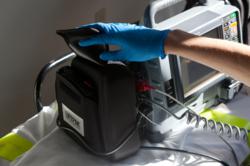 Minneapolis, MN (Vocus/PRWEB) March 24, 2011
Multi-Tech, a world leading manufacturer of cellular modems for M2M (machine-to-machine) communications, was selected by Physio-Control to enable its Advanced Wireless Gateway Project for its 3G mobile healthcare solution. In addition to using Multi-Techs Cellular Development Platform (CDP), a proven 3G hardware platform, Multi-Tech is providing design services, contract manufacturing and forward and reverse logistics to enable a 3G mobile healthcare solution.
Physio-Control leverages cellular technology to bridge field and hospital care teams to improve a patients time to treatment. The LIFEPAK

Project Ratings:
Related posts
Leave a Comment
You must be logged in to post a comment.