San Francisco Event Planning Company, Blueprint Studios, Showcased Expertise at 2012 Tizen Developer Conference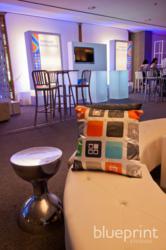 San Francisco, CA (PRWEB) May 19, 2012
Blueprint Studios, a San Francisco event planning company that specializes in creating event designs, floral designs–recently displayed its outstanding creativity and expertise in event design at the 2012 Tizen Developer Conference, held from May 7 to May 9 in San Francisco. The organizers entrusted the overall concept of the event to Blueprint Studios, which then transformed the venue into a place for a gathering of tech-savvy professionals.
Fully integrating our vast collection of d

Project Ratings:
Related posts
Leave a Comment
You must be logged in to post a comment.