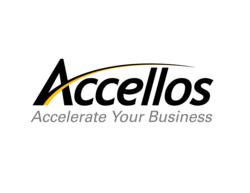 Colorado Springs, CO (PRWEB) May 09, 2012
Accellos, a leading provider of supply chain execution software solutions, today announced the latest version of AccellosOne Workspace, its composite application framework that provides the foundation for its current and future products.
The mid-market user continues to ask for the same thing: (1) make my software simple and easy to use; (2) allow me to provide access to anyone I choose internally or externally; and (3) minimize my requirements for extensive IT resources to manage my systems. Our Workspace framework answers all three requirements with industry-leading Microsoft technology, said Chad Collins, Accellos Chief Marketing Officer.
New capabilities available in Workspace Version 2.6 include: