While a bachelor's in Computer Science will only take you so far, graduating with a master's degree opens doors that weren't accessible before without an MSC. For smarter thinkers who believe they have what it takes to reach this level, then better job opportunities and increased renumeration are certainly two of the key motivators. However, the roles are usually far more interesting than at a lower rung in a company too.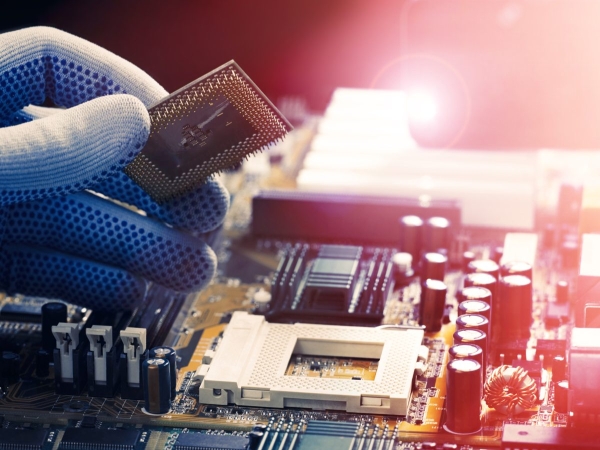 Here are some of the best jobs for a geek with a master's in computer science.
Software Developer
One of the leading senior roles for someone with a master of computer science is that of a software developer.
While it's possible to start as a junior developer and work your way up, obtaining an MSC means you're already qualified to move into the senior role. Whether they are working with mobile devices or laptops to provide apps that run perfectly on them, senior developers get into the heart of the development process include testing an app and updating it.
Developers at this level are problem solvers with a significant technical ability. However, they're also needed to be more personable and able to relate to colleagues and other managers within the organisation too. Usually, they'll have several people whom they're responsible for managing.
The renumeration per statistics from the Bureau of Labor Statistics (BLS) suggests that the median salary was over $100,000 in 2017 for software developers. Programmers in Silicon Valley can earn several multiples of this, especially with stock option grants and/or bonuses too.
Hardware Engineer
An engineer who works on the hardware side is in-demand too. Fewer people are capable in this segment of the technology sector which led the BLS to indicate in 2017 that the wage can be over $115,000 in the median and sometimes higher too.
Hardware engineers have different responsibilities which also vary depending with their specific role. Their responsibilities might include:
Designing components for computers, smartphones or other electrical devices
Managing their development from initial concept to final design
Working on the production side and testing the produced components to determine if the design was correct or the tested component/final product must be redesigned until it functions as intended
Flexible enough to design a myriad of memory chips, circuit board, modems, routers, and other electronic devices
Continual learning to stay on the cutting edge of design ideology and development practices with hardware
The leading hardware engineers that manage their own teams receive the higher salaries, all other things being equal. Also, it certainly helps to work at a progressive organisation that wishes to invest to stay at the current edge. The same follows with recruitment and salary offers versus companies that fail to do so and gradually fall behind the hardware engineering growth curve.
Database Administrator
The role of a database administrator is one where being highly analytical, technically minded, and data driven is best. Working with relational database systems requires a structured, logical approach to managing the existing data storage systems of a company.
The database systems, which may be based around using the SQL query language (or not), could include using some of the following:
MySQL
PostgreSQL
Oracle
Microsoft Access
Managing databases properly doesn't always eliminate database errors, malfunctions and other issues that can crop up. It's necessary to understand data management and best practices to know what to do in this scenario. Key differences between database systems are important to appreciate too. For instance, SQL Server from Microsoft operates and is accessed differently to that of Oracle's database systems.
Many database administrators are either found at the IT department of major companies helping to keep their data storage performing optimally or at a busy data center like a web or cloud hosting operation. The median salary is around $87,000 (BLS from 2017) for a database administrator.
Web Developer
A web developer works to provide a website that functions optimally. Developers for the web often focus on the back-end functionality with hardware servers, web servers, databases and language interpretation engines such as ASP.Net or PHP.
Commonly, web developers work on customised projects to either produce an advanced version of a site on WordPress or to manage and work on the programming for a hand-coded website like a SaaS. In which case, they'll most likely manage a team of other web developers once they have a master's degree behind them. The team will then produce the website based on the specifications provided.
While the role of web developer is not as demanding as a software developer, salaries can increase when taking on managerial responsibility too. The median wage of approximately $67,000 in 2017 as noted by the BLS includes both junior web developers and senior ones. However, to earn into the six-figures, it's likely that becoming a partner in the firm or starting a web development agency will be required.
Cyber Security Analyst
A cyber security analyst (the title has various alternatives names) is a role focused on securing company networks from possible intrusions. An analyst may also work with outside clients providing a security-based service to assess how good their security is and where improvements must be made.
Being able to stay current with the latest intrusion technologies, methodologies and out-of-the-box tactics of hackers is all part and parcel of this role. It's never dull! Responding to breaches to close any security holes and prevent further intrusions may also fall under this remit.
Due to the complexity, the need for advanced problem-solving abilities and the in-demand nature of cyber security roles today, the outlook is good. Salaries close to or exceeding six-figures were not uncommon in 2017 (source: BLS data). The sector is likely to expand faster than other areas of computer science due to continued growing demand.
Studying for a master's in computer science provides the opportunity to move into more interesting roles, advance up the ranks, and take on greater responsibility. The case for being a manager of a team is certainly bolstered when holding a masters. It also demonstrates a renewed commitment to the profession in a situation where the original computer science degree was undertaken over a decade ago and perhaps lacks relevance today.