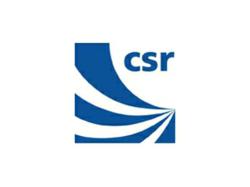 San Francisco, CA (PRWEB) November 08, 2011
CSR today strengthened its leadership in the mobile and automotive location markets, announcing the launch of its next-generation SiRFstarV architecture, the SiRFprimaII SoC auto infotainment platform and the SiRFusion end-to-end location platform. Introduced to top industry executives at the annual Locations & Beyond Summit, the new CSR offerings take location to the next level, with SiRFstarV and SiRFusion enabling exciting new products that significantly improve the user experience for a broad range of location applications used indoors and outdoors on mobile devices and SiRFprimaII significantly improving the auto navigation experience for mainstream consumers.
Whether its localised search, social networking, mobile promotions or an intelligent mobile assistant, location is rapidly becoming a fundamental contextual element for delivering relevant information from the cloud to people on the go. Regardless of where people are, indoors or outdoors, in their cars or walking about, more accurate and reliable location is essential to enhance the consumer experience with a broad range of applications, said Kanwar Chadha, Chief Marketing Officer for CSR and founder of SiRF. Since 1995, our vision has been to deliver innovations that bring the benefits of location to mainstream consumers. With our SiRFstarV architecture and SiRFusion platform, we are breaking the barrier to providing a seamless location and navigation experience to consumers, both indoors and outdoors. Our SiRFprimaII auto infotainment platform is designed to enable a premium automotive navigation, entertainment and augmented reality experience that is affordable for everyone.
SiRFstarV Architecture

The SiRFstarV architecture introduces a new approach to location and navigation. Instead of relying solely on GPS to determine position, the SiRFstarV architecture gathers real-time information from GPS, Galileo, Glonass and Compass (when operational) satellites, multiple radio systems, such as cellular and Wi-Fi