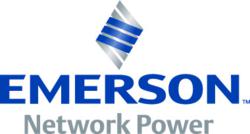 Huntsville, Alabama (PRWEB) March 08, 2012
Emerson Network Power, a business of Emerson and a global leader in maximizing availability, capacity and efficiency of critical infrastructure, today introduced version 650 of its Aperture Suite, a collection of advanced software for data center planning, management and performance optimization. The new offering is the first data center infrastructure management (DCIM) solution to provide tools to control data center virtual sprawl.
This new version enhances the Aperture Suite portfolio – including Aperture Capacity Manager, Aperture Configuration Manager, Aperture Infrastructure Process Manager, Aperture Integration Manager and Aperture Integrated Resource Manager – by offering new capabilities that help organizations deal with the explosive growth in virtualization and better manage increased data center complexity.
The rapid adoption of server virtualization enables potential reductions in data center energy consumption, while introducing new management challenges associated with aligning virtual and physical resources. The virtual management capabilities in the latest version of the Aperture Suite increase visibility into the relationship between virtual and physical resources to enable the full benefits of virtualization to be realized, while mitigating risk.
The new capabilities integrate Aperture Capacity Manager with virtual management systems, such as VMware and Microsoft Virtual Machine Manager, to reconcile virtual processes and physical hosts to prevent infrastructure overloading and identify underutilized resources. Data center personnel performing routine maintenance or equipment changes have visibility into relationships across the physical and virtual layer to reduce the risk of unplanned downtime, while trending of the virtual estate allows growth to be tracked over time, enabling better planning.
Another new feature in Aperture Capacity Manager allows specific resources within the data center to be assigned to a particular department, organizational group or function to ensure support for critical services or enable more accurate charge backs.
A new high-level dashboard provides an intuitive snapshot of personnel, power, cooling and space efficiency metrics to provide a quick assessment of data center performance. Embedded dashboard widgets are configurable for new data sources and can be reused to represent other user-defined key performance indicators.
Emerson Network Power continues to be the market leader in DCIM solutions, and this new Aperture Suite release advances the state-of-the-art in DCIM by giving data center managers the tools to control virtual sprawl and make better spending decisions when it comes to growth, said Tom Waun, president of global sales, marketing and professional services for Emerson Network Powers Avocent business. It also underscores Emerson Network Powers commitment to this product as part of its path to the Trellis platform.
The Trellis platform is a real-time infrastructure optimization platform that enables the unified management of the data centers IT and facilities infrastructure, allowing for unprecedented insight and action to achieve optimal data center performance.
To learn more about Avocent DCIM solutions and Emerson Network Powers DCIM strategy, please visit http://www.EmersonNetworkPower.com/DCIM.
About Emerson Network Power

Emerson Network Power, a business of Emerson, delivers software, hardware and services that maximize availability, capacity and efficiency for data centers, healthcare and industrial facilities. A trusted industry leader in smart infrastructure technologies, Emerson Network Power provides innovative data center infrastructure management solutions that bridge the gap between IT and facility management and deliver efficiency and uncompromised availability regardless of capacity demands. Our solutions are supported globally by local Emerson Network Power service technicians. Learn more about Emerson Network Power products and services at http://www.EmersonNetworkPower.com.
About Emerson

Emerson, based in St. Louis, Missouri (USA), is a global leader in bringing technology and engineering together to provide innovative solutions for customers in industrial, commercial, and consumer markets around the world. The company is comprised of five business segments: Process Management, Industrial Automation, Network Power, Climate Technologies, and Commercial & Residential Solutions. Sales in fiscal 2011 were $ 24.2 billion. For more information, visit http://www.Emerson.com.
Low cost PCB on PCBWay - only $5 for 10 PCBs and FREE first order for new members
PCB Assembly service starts from $88 with Free shipping all around world + Free stencil
PCBWay 2nd PCB Design Contest